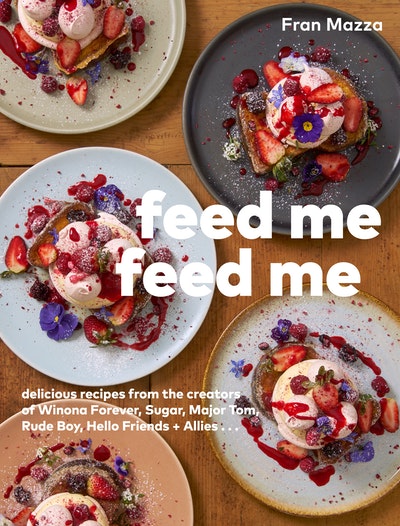 Feed Me Feed Me
Delicious and accessible recipes from the team that put together a series of successful and hip cafes around Auckland, offering highly Instagrammable dishes.
Read more
Article
Risotto cakes: pea, mascarpone and mint
Being a huge fan of cabinet food, we were looking for a good gluten-free, vegetarian alternative to potato cakes to serve for lunch straight out of the cabinet. 
Article
Lemon shortbread slice
This is a great Nordic recipe — the tartness of the citrus cuts through what would otherwise be the overbearing sweetness of the shortbread. The flavours complement each other brilliantly . . . it's definitely a combination made in Valhalla. We've decorated it with preserved lemon slices, which you can buy from any good gourmet or speciality food store.