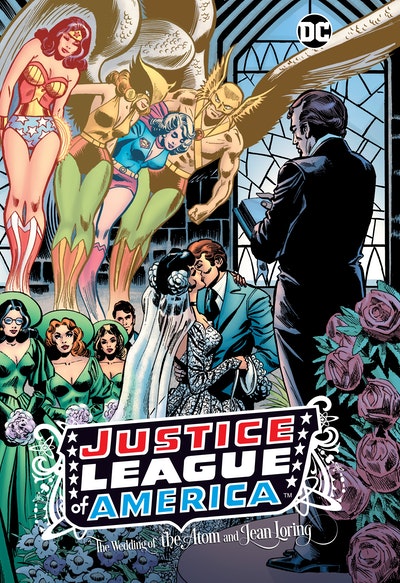 Published:

11 February 2020

ISBN:

9781779500816

Imprint:

DC Comics

Format:

Hardback

Pages:

528

RRP:

$125.00
Justice League of America The Bronze Age Omnibus Vol. 3
---
---
---
Gerry Conway is one of the top creators of the DC Universe, now some of his most popular stories of the World's Greatest Super Heroes are collected for the first time!
Star-crossed lovers Jean Loring and Ray Palmer, who is better known as the Atom, have had a troubled relationship, but after Jean finally accepts Ray's proposasl she suddenly goes missing.
The Atom teams up with the Flash, Supergirl, Green Lantern, Hawkman, Wonder Woman, Aquamna, and Captain Comet on an intergalactic and dimension-spanning quest to find his lost love. And that doesn't even include the part played by the Secret Society of Super-Villains!
This uninvited conspiracy continues to keep the pair from tying the knot in a mind-bending galactic event that includes the dastardly Dr. Destiny, Earth-Prime's first superhero, Ultraa, and a multi-Earth-spanning adventure with the Justice Society of America and the Legion of Super-Heroes!
Chronicaled by writers Steve Englehart, Gerry Conway, Paul Levitz, and Martin Pasko, and an array of the Bronze Age's greatest artists including Dick Dillin, Frank McLaughlin, Arvell Jones, and Romeo Tanghal, Justice League of America: The Wedding of Atom and Jean Loring tells the tale of one of the best-attended superhero weddings of the 1970s! Collects Justice League of America #147-157 and Super-Team Family #11-14.
Published:

11 February 2020

ISBN:

9781779500816

Imprint:

DC Comics

Format:

Hardback

Pages:

528

RRP:

$125.00