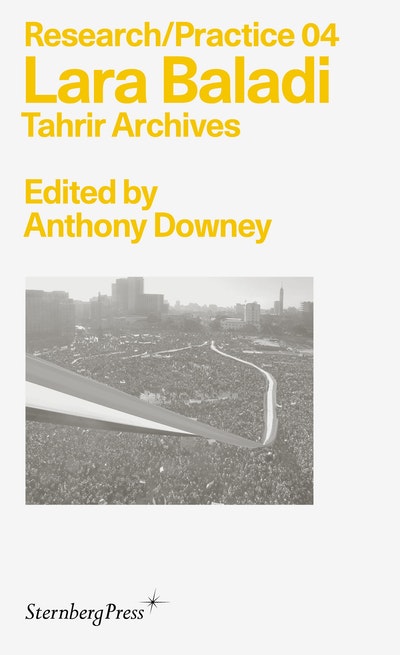 Published:

26 April 2022

ISBN:

9783956795749

Imprint:

MIT Press

Format:

Paperback

Pages:

160

RRP:

$37.00
Lara Baladi
Tahrir Archives
---
---
An examination the digital images, blogs, videos, and other associated media concerning the 2011 protests in Tahrir Square.
The revolutionary protests in Egypt's Tahrir Square in 2011 signified a key event in both world history and the historical development of digital and social media. The digital representations of those events were foundational to the Arab Uprising and gave rise to questions that have become all the more urgent today: How do we understand the role of social media platforms as a means of organizing and effecting political protest? How do we digitally archive historical events for future generations and researchers through such media? And underwriting these questions: what is the relationship between immaterial, digital images and the material realities of lives lived under conditions of emergency?
Conceived by Lara Baladi, Tahrir Archives is an index of images and texts related to her first-hand experience and the ensuing repercussions of Cairo's protests in January 2011. Organized as a means to capture the often transitory digital images that we associate with social networking sites and video-sharing platforms, the project also includes press cuttings, first-hand accounts, blogs, articles, and other associated research. Investigating how digital archiving can produce a partial view of history--if not, more insidiously, an algorithmically curated series of de-contextualized images--this research divulges and explores the implications of online platforms covertly editing and purging images over time. How, this volume asks, will the contemporary political economy of digital image production define our future understanding of political events, social transformations, and protest movements in both regional and global contexts?
Published:

26 April 2022

ISBN:

9783956795749

Imprint:

MIT Press

Format:

Paperback

Pages:

160

RRP:

$37.00