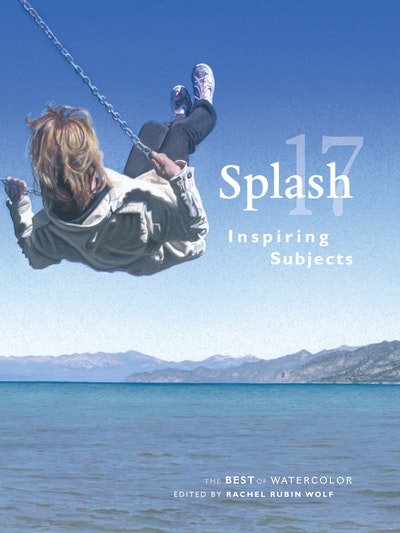 Published:

3 August 2016

ISBN:

9781440341298

Imprint:

Penguin

Format:

Hardback

Pages:

144

RRP:

$73.00
Splash 17
Inspiring Subjects
---
---
A revealing gesture, a brilliant quality of light, a particularly perfect bloom... This volume of Splash is dedicated to those glorious sparks of inspiration, and the stories of how 129 artists fanned them into some of today's greatest watercolor paintings. The emotional connection between subject and artist resonates in these pages, delivering the caliber of art and insight that has made Splash a perennial favorite.

   • 135 paintings, reproduced in large, juicy color
   • A diverse range of styles and subjects, including still lifes, portraits, city scenes, animals and landscapes
   • Commentary reveals the artists' passion, approaches and techniques
 The artists spotlighted inside found inspiration in even unlikely places. They spotted it in peeling paint, the faces of strangers, and the view from the kitchen window. They found beauty in places as poetic as Paris, and as seemingly pedestrian as a dilapidated shed. From a hawk proudly posed against a cloudless, cerulean sky to an everyday table setting transformed by light into a kaleidoscope of color, these are the moments that stopped artists in their tracks, to create the kind of paintings that do the same.
"Whatever made you hold your breath or turn your head the first time you saw it, that is what you should paint!" --Kathleen Lanzoni
Published:

3 August 2016

ISBN:

9781440341298

Imprint:

Penguin

Format:

Hardback

Pages:

144

RRP:

$73.00