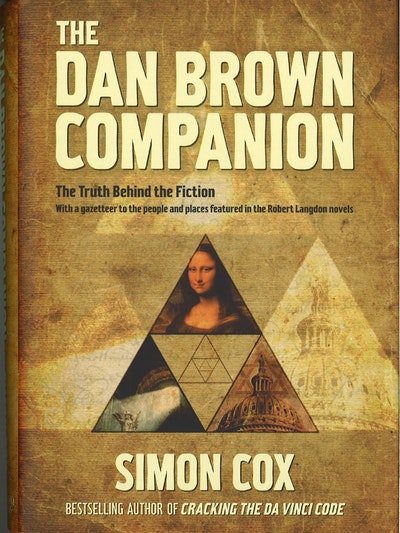 Published:

1 May 2006

ISBN:

9781845961978

Imprint:

Mainstream Publishing

Format:

Trade Paperback

Pages:

284
The Dan Brown Companion
---
---
The truth behind the fiction
With its lavish gazetteer section and its in-depth look at some of the themes and real-life stories behind the fiction, The Dan Brown Companion gives a unique insight into the world of one of the most successful bestselling novelists of our time.
A huge Dan Brown following has emerged, determined to walk in the footsteps of his lead character Robert Langdon and to delve deeper into the fiction. Simon Cox, bestselling author of Cracking the Da Vinci Code and Illuminating Angels and Demons, now brings us this definitive guide.
In the gazetteer, you will visit the magical and mysterious places featured within The Da Vinci Code and Angels and Demons, as well as being introduced to the lives of the artists, scientists and other influential people mentioned in the books. In the narrative section, questions are answered and plots thickened as we look for the clues that inspired Dan Brown. From the death of popes to the Priory of Sion, the mystery of Rennes-le-Château to the Illuminati, all the facts are finally laid bare.
The Dan Brown Companion is an exceptional guide to the real world of mystery and intrigue that lies at the heart of the Robert Langdon novels and is a must-have for all Dan Brown fans.
Published:

1 May 2006

ISBN:

9781845961978

Imprint:

Mainstream Publishing

Format:

Trade Paperback

Pages:

284