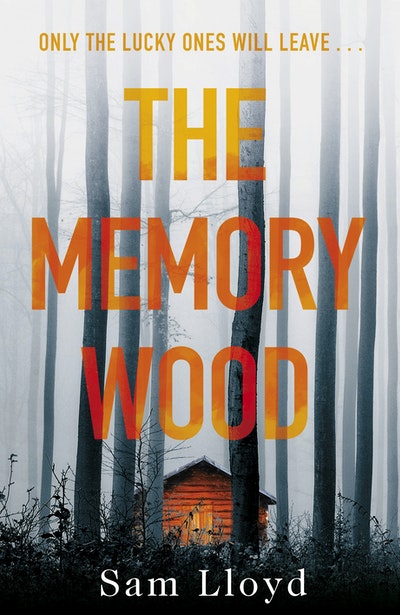 Published:

18 February 2020

ISBN:

9781787631854

Imprint:

Bantam Press

Format:

Trade Paperback

Pages:

384

RRP:

$37.00
The Memory Wood
---
---
---
Some nightmares are real.
'If you've only just arrived . . . then why do you want to leave?'
Elissa arrived in Memory Wood on the most important day of her life. The eleven-year-old chess prodigy was competing at the English Youth Grand Prix when she was snatched, and woke up in a makeshift cell underground.
Elijah has lived beside Memory Wood for as long as he can remember. He's only ten but he's spent his life so far exploring every inch of it, and that's how he finds Elissa.
When he appears in her cell, Elissa assumes Elijah will save her; that he'll run and call for help. But Elijah doesn't want her to leave.
And not only that, but Elijah knows how this can end. After all, Elissa isn't the first girl he's found beneath Memory Wood.
As time runs out for Elissa and her abductor's behaviour becomes more erratic, she knows she must act. Elissa draws on all her resilience, her powers of logic and her strength to try to outwit Elijah, even as he tries to make her the friend he's never had. He is her only hope of survival and their deadly game of cat and mouse, of deception and betrayal will determine whether either of them will leave alive . . .
Published:

18 February 2020

ISBN:

9781787631854

Imprint:

Bantam Press

Format:

Trade Paperback

Pages:

384

RRP:

$37.00
Praise for The Memory Wood
I was pulled into The Memory Wood from the very first page—it grabs you by the throat and doesn't let you go. It's an intense, atmospheric, and truly original thriller. Put everything else aside when you enter the Memory Wood, including your expectations…

Shari Lapena
Beautifully told, with two superbly drawn young protagonists, Lloyd is a rare new thriller talent.

Daily Mail
What a book! I haven't read anything quite this exciting since Room. You think all the stories have been told, then something like this comes along. Wonderful.

Emma Curtis
Remarkable. Stunning prose and compulsive reading. It's undoubtedly the best thriller I've read in a long, long time.

Lesley Kara
What makes this book special is the marvellously executed subterranean power game. Superbly creepy, with an unexpected twist, this is a very grim modern fairytale.

Guardian
I was captivated by The Memory Wood – a beautifully told, dark and chilling tale.

Renee Knight
Brilliant writing, a terrifying story, and characters so real it feels like you know them. If you enjoy dark, twisty thrillers that stay with you, read this book.

Samantha Downing
A darkly chilling and original novel . . . a series of twists keeps readers captivated until a shocking climax.

Daily Express
The Memory Wood is impossible to put down. It's so wonderfully written, creepily atmospheric and chilling.

Karen Hamilton
A truly chilling story.

Woman & Home
A beautifully written, fast-paced thriller with twists and turns as dark as the cell in which Elissa is confined. We devoured it in a matter of hours.

Heat
The dreamy nature of the story slowly dissipates as the danger deepens, leaving this reader with pounding and sweating palms.

Observer
A chilling, suspense-filled and heart-wrenching read.

Herald
Forget everything you think you know about thrillers. The Memory Wood is a compulsive page-turner where visceral horror meets Grimm fairytale – a story that's guaranteed to burn itself into your brain . . . Every twist and distortion evokes a physical response – you'll be breathless with anticipation, tingling with hope, and numb with dread from beginning to end.

Press Association
An atmospheric thriller.

That's Life (Crime Scene Magazine)
A totally gripping novel that locks you into their cat-and-mouse game of survival. If you're bored of thriller-by-numbers, you'll love this original and twisty page turner.

17 Degrees Magazine
The narrative irresistibly grips as it twists.

SAGA
Article
Sam Lloyd Q&A
Debut author Sam Lloyd on the chess tournament that inspired his thrilling novel, The Memory Wood,