NZ author Maxine Alterio shares with us her love for book clubs plus questions you can use with your friends and family when you read her new novel, The Gulf Between.
Reading and writing are two of my constant companions. Unless I have three unread books on my bedside table, I become uneasy. I belong to two book clubs. There are six female friends in the first.
Each month we meet at No. 7 Balmac, a superb restaurant in Dunedin. Over dinner and wine, we talk about the books we are reading and the next batch on our lists. There are no rules or expectations. We note down the titles on our iPhones (otherwise we might forget them) of those that appeal to us, and we often lend each other copies of our best picks. The second group comprises ten women who met through professional associations. We come together four times a year, occasionally at a restaurant but usually at a member's residence where the host provides finger food and wine. Initially, we all read the same book, but we soon abandoned this arrangement because of our different reading tastes. These days we talk about the books that touch us in significant ways. 
I have also belonged for twenty-five years to a writing group of twelve women. We meet fortnightly in the home of the founding member. We take turns reading aloud a draft chapter of a novel, a short story or a couple of poems. Everyone has the chance to give and receive feedback. We aim to make the writing samples the best they can be. Writing is a solitary occupation, so we value these opportunities to share our work with discerning listeners and constructive critics. A close tightknit group, we celebrate the highlights in our careers and commiserate our lowlights. We also laugh at lot.   
Due to my rewarding book club and writing group experiences, and the excitement I feel when I connect with readers at festivals and book talks, I am delighted to infiltrate your book club with my latest novel The Gulf Between, started while I was alone on a six-week writing residency in the Malborough Sounds. I imagine this book generated lively discussions within your book club since it contains some surprises. If you're looking for a set of questions to guide these conversations or provide a framework, the following examples might offer a useful starting point. Good luck!
At first I planned to write about dysfunctional family dynamics, but additional aspects crept in. What other themes did you detect in the book?
Which of the characters intrigued you the most and why?
How credible/believable did you find Julia as the narrator?
Did the structural shifts from the past to the present work for you?
To research the book I visited Naples. Does this setting come over as convincing to you?
If you got the chance to ask me one question about the book, what would it be?
How did you feel about the ending? Did it make you want to go back to the beginning and read the book all over again?
                                                                                                                                                     - Maxine Alterio
---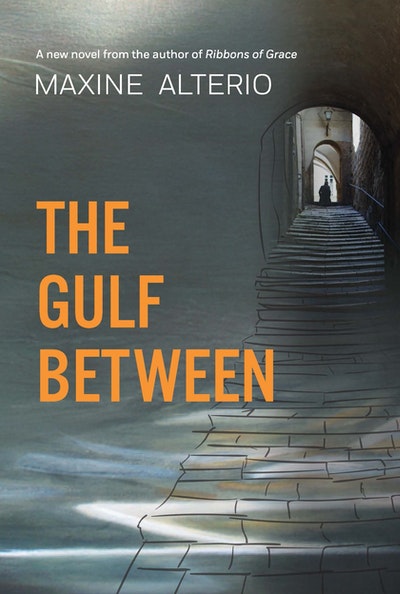 A journey back into the past, to the other side of the world . . .
Buy now
Buy now
---