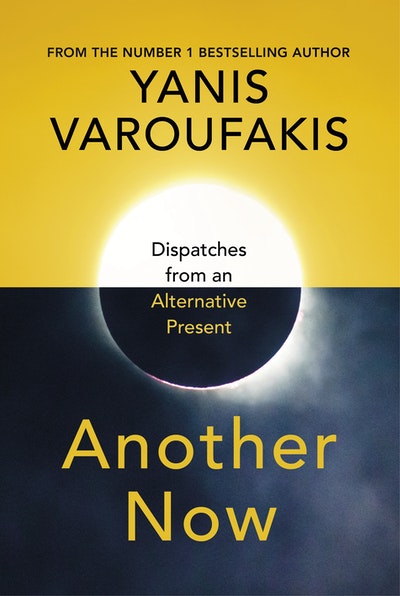 Published:

10 November 2020

ISBN:

9781847925633

Imprint:

Bodley Head

Format:

Hardback

Pages:

240

RRP:

$45.00
Another Now
Dispatches from an Alternative Present
---
---
---
What would a fair and equal society actually look like? The world-renowned economist and bestselling author presents his radical and subversive answer
What would a fair and equal society look like? The world-renowned economist and bestselling author Yanis Varoufakis presents his radical and subversive answer.
Imagine it is now 2025 and that years earlier, in the wake of the world financial crisis of 2008, a new post-Capitalist society had been born. In this ingenious book, Yanis Varoufakis draws on the greatest thinkers in European culture from Plato to Marx, as well as the great thought-experiments of science fiction, to offer us a dramatic and tantalising glimpse of a brave new world where the principles of democracy, equality and justice are truly embedded in our economy.
Through the eyes of three characters - a liberal economist, a radical feminist and a left-wing technologist - we come to see what would be needed to forge such a world but also at what cost. This transformative vision forces each of us to confront the profound questions and trade-offs that underpin all societies: how do we balance freedom with fairness? How do we unleash the best that humanity has to offer without opening the door to the worst?
Another Now offers answers to some of the most pressing questions of today. It also challenges us to consider how far we are willing to go in pursuit of our ideals.
Published:

10 November 2020

ISBN:

9781847925633

Imprint:

Bodley Head

Format:

Hardback

Pages:

240

RRP:

$45.00
The reason Varoufakis seems to have captured the imaginations of so many is that his words about the European crisis speak universal truths about democracy, capitalism and social policy

Guardian
One of the most accurate and detailed descriptions of modern power ever written

Paul Mason (on Adults in the Room)
Superbly written … he was – and is – right

Martin Wolf (on Adults in the Room)
An important, terrifying must-read … Varoufakis has the greatest political virtues of all: courage and honesty

The Times (on Adults in the Room)
Utterly accessibly, deeply humane and startlingly original

Naomi Klein (on Talking to My Daughter)
One of my few heroes

Slavoj Zizek
The most interesting man in the world

Business Insider