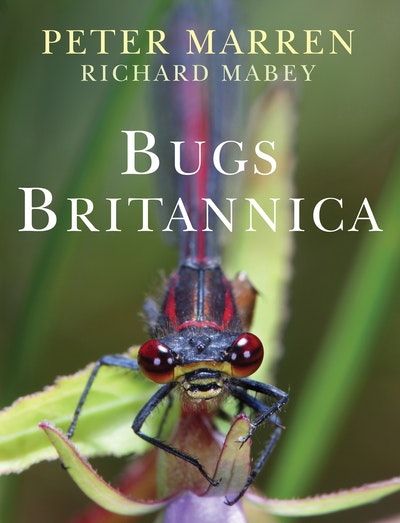 Published:

15 May 2010

ISBN:

9780701181802

Imprint:

Chatto & Windus

Format:

Hardback

Pages:

512

RRP:

$105.00
Bugs Britannica
---
---
From Sea Squirts to Slugs to Swallowtails, the third, fabulous and gorgeously illustrated book in Richard Mabey's acclaimed series, a companion volume to the bestselling classics Flora Britannica and Birds Britannica.
As with Flora and Birds this is not a biological guide but a richly-illustrated cultural one, 'bugs' as seen through the eyes of writers, musicians, artists and naturalists – from the great Victorian scientists to Irvine Welsh's talking tapeworm in Filth – as well as contributions by ordinary men and women who are fascinated by creepy-crawlies of all kinds. Marren and Mabey cannot hope to include every one of the 40,000 British invertebrates, but they do include all those with a significant cultural profile, as well as those with fascinating folk-names, superstitions, social history or domestic use.
The book is structured along a roughly evolving path, from simple cell life-forms – amoeba, worms, crustaceans (proof say the authors of 'just how far you can go on very little') on to bugs we all might recognise – spiders, butterflies, bees – and back into the water to meet molluscs and 'almost-fish'… The book works so triumphantly because Marren and Mabey have examined bugs in the dusty corners of our houses and gardens as well as traversing mountains, lakes and fields. In addition to the fascinating habits of the bug world they also include the eye-gogglingly odd behaviour of the bug obsessives themselves: travelling to the Annual Worm Charming Championships, and observing the antics of the British Arachnological Society.
But of course, the true heroes of the book are the bugs themselves: the nimble-dicks, clock ladies and coffin-cutters. From the Boring Sponge (its official name!) to the Mermaid's Glove and Penis Worm, via the glamorous Purple Hairstreak and the Tiger Moth – this rich compendium of bugs is a must for every naturalist's library.
Published:

15 May 2010

ISBN:

9780701181802

Imprint:

Chatto & Windus

Format:

Hardback

Pages:

512

RRP:

$105.00