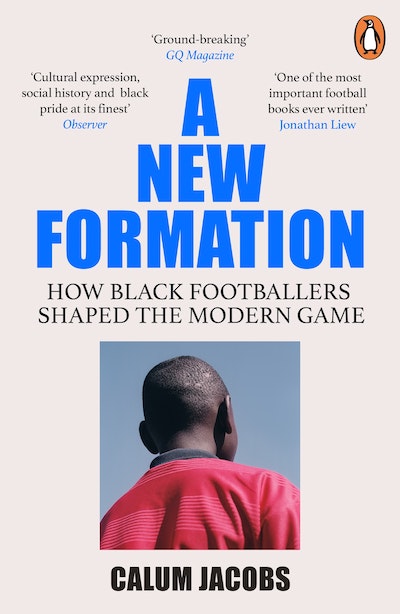 Published:

2 September 2021

ISBN:

9781529119121

Imprint:

Merky Books Digital

Format:

EBook

Pages:

400
Game Changers
Black Identity and the Future of Football
---
---
---
A groundbreaking exploration of the ways in which British footballers shape the modern game – tackling questions of representation and the black experience today.
Today, below the seniors, the racial mix of the England national team is skewed heavily towards black and mixed-race players. The England Under-17 team who won the World Cup in October 2017 contained no fewer than eight black or mixed-race first team players. In March last year, as the Under-21s lined up to face Romania, nine of the first XI were black or mixed-race. Over 100 youth international players are of dual or triple heritage.
While nobody should interpret or dress this in 'look how far we've come' spiel, within this context, the continued and essential involvement of black players is set to become a defining feature of the national team, and broadly speaking, of football in Britain.
But what do these facts say about our nation, and our most beloved sport? What do they say about us?
There is a great deal more to black footballers that understanding how they adapt to, or tolerate, racial abuse. However, frequently, this is the only lens through which they are presented to us. Something similar can be said for black people and historical figures. These narrow interpretations serve to constrain, flatten and perpetuate a narrative that serves to malign, rather than actively empower, black people and readers.
Black identity is broad and deep, yet the multiplicity of our experiences have only been afforded space in a contemporary context relatively recently, and it remains vital work to redress this as we seek to reach, reflect and represent an audience seeking restorative change. Featuring pieces by and interviews with some of the leading black British footballers and the best sports writers of today, Game Changers will invigorate what is becoming an increasingly urgent conversation, and one that cuts to the very heart of British society.
Published:

2 September 2021

ISBN:

9781529119121

Imprint:

Merky Books Digital

Format:

EBook

Pages:

400
The magazine redefining football.

The Week
A razor-edged social commentary and a well-designed magazine, and the additional supplement marks it out as having the guts to address tricky subjects head-on. It also arrives at a time when many high-profile footballers are being loudly critical of the racism within football, and the mainstream media's complicity in that narrative. Caricom's relevance beyond the 'sports' section is undeniable and is a voice that is much needed in the magazine, and cultural, conversation right now.

MagCulture
A triumph in using popular culture and sport to challenge societal issues. Featuring a clean, contemporary design aesthetic which invites engagement, it promises football-related content, but delivers so much more... Caricom provides genuine depth to an often polemic conversation.

It's Nice That
Redefining the space where football and the black experience intersect... Caricom is an attempt to use football's ability to encourage a sense of community amongst fans of differing faiths, ethnicities and backgrounds to mediate on topics absent from mainstream football writing.

Neighbourhood
Offers a critical perspective on issues that are deeply ingrained in football, yet often ignored.

Monocle