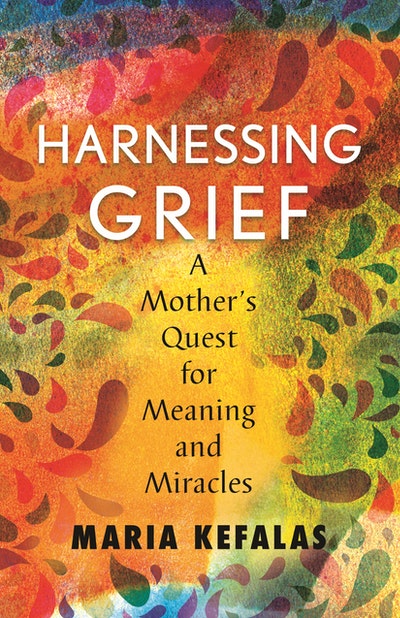 Published:

19 April 2021

ISBN:

9780807040256

Imprint:

Beacon Press

Format:

Hardback

Pages:

200

RRP:

$48.00
Harnessing Grief
A Mother's Quest for Meaning and Miracles
---
---
The remarkable story of how a mother moved from rage to hope after learning her youngest child was dying and harnessed her grief to transform the lives of others.
Harnessing Grief will hearten readers through Maria Kefalas's journey of understanding how to find hope and purpose amongst the most tragic of circumstances. In 2012, Maria's life took a dramatic turn when her youngest child, Calliope was diagnosed with an ultra-rare neurological disease, metachromatic leukodystrophy (MLD). Doctors predicted that Cal might only live a few years and Maria was consumed with rage and grief. Maria's son suggested they start selling cupcakes "to find a cure for Cal's disease" and the family embraced it and have now sold more than 40,000 cupcakes and raised over $700,000. On the year anniversary of Cal's diagnosis, Maria learned about a groundbreaking gene therapy in Milan, Italy. Tragically, the breakthrough came too late to cure Cal, who is now 10. Maria tells the surprised doctors: "Cal is not finished yet."
Even though Maria has been in a state of anticipatory grief for years, she comes to realize that the only way to save yourself is to find a way to help other people. Maria harnessed what she calls "the superpower of grief" to help other children and families get a chance at a miracle. This patient advocacy led her to co-found The Calliope Joy Foundation and Cure MLD. Her journey has taken her to the halls of Congress where she lobbied members to support gene therapy research; to C-suites with biotech executives who needed help getting treatments to patients and to the FDA when, by 2021, they hope that MLD will become one of the 5 percent of rare diseases with an FDA approved treatment.
Today, Maria works with families around the world to get them access to treatment and raise awareness of the promise of gene therapy. All the author's royalties for the book will be donated to the Cal's Cupcakes Foundation.
Published:

19 April 2021

ISBN:

9780807040256

Imprint:

Beacon Press

Format:

Hardback

Pages:

200

RRP:

$48.00
Praise for Harnessing Grief
"'When the worst possible thing happens, you have nothing left to fear.' Maria Kefalas illustrates, with fierce love and unexpected humor, the power of grief to transform and motivate a warrior mother to change the world. The Calliope Joy Foundation, named for the author's daughter, is doing just that—and providing an invaluable resource within the pages of this book for others who seek to do the same." —Marianne Leone, author of Jesse and Ma Speaks Up