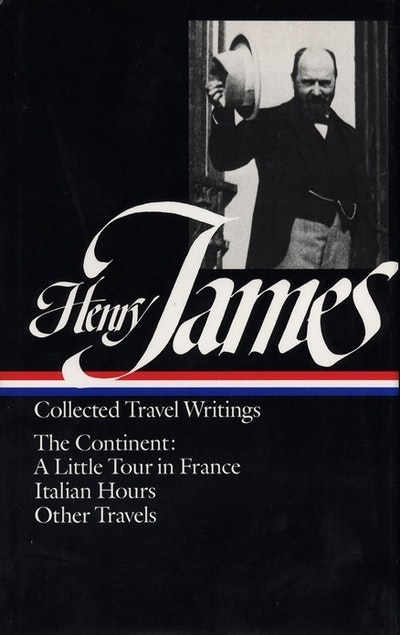 Published:

1 September 1993

ISBN:

9780940450776

Imprint:

Library of America

Format:

Hardback

Pages:

868
Henry James
---
---
---
Henry James's travel writings are at once literary masterpieces, unsurpassed guidebooks and penetrating reflections on the international themes familiar from his fiction. This volume, the second of two, begins with the classic A Little Tour in France (1900), illustrated with Joseph Pennell's exquisite drawings from the original edition. James begins his tour of the French countryside one rainy morning in mid-September of 1882, when he sets off for the city of Tours as a means of exploring the proposition that "though France might be Paris, Paris was by no means France."
From Tours, Balzac's birthplace, James travels to the great chateaux of the Loire Valley, visiting Chambord, Amboise, Chenonceaux, and Blois, where, as you cross the threshold, "you step straight into the sunshine and storm of the French Renaissance." Dense with literary associations and historical echoes, James's prose brings castles and cathedrals and old walled towns to life. In his glancingly precise visual evocations of terrain and cityscape, he realizes his ambition "to sketch without a palette or brushes."
Henry James loved Italy, "a beautiful disheveled nymph" to England's "good married matron." The incisive and witty essays in Italian Hours (1909) describe memorably happy sojourns in Venice, Rome, and Florence, and excursions to Siena, Assisi, Perugia, Capri, Ravenna, and other Italian cities. "Nowhere do art and life seem so interfused" as in Venice, wrote James in celebration of the splendor of Venetian light and color, air, and history. He records his radiant impressions of Roman churches and aqueducts, museums and fountains, and rambles through the gardens of the Villa Borghese in spring, when Rome seems lighted "with an irresistible smile." All these essays are filled with James's intense pleasure in Italian places and people.
This volume concludes with sixteen essays on such varied places as Switzerland, Holland, Rheims, and the Pyrénées, including a memorable account of the American volunteer ambulance corps in Europe during World War One.
LIBRARY OF AMERICA is an independent nonprofit cultural organization founded in 1979 to preserve our nation's literary heritage by publishing, and keeping permanently in print, America's best and most significant writing. The Library of America series includes more than 300 volumes to date, authoritative editions that average 1,000 pages in length, feature cloth covers, sewn bindings, and ribbon markers, and are printed on premium acid-free paper that will last for centuries.
Published:

1 September 1993

ISBN:

9780940450776

Imprint:

Library of America

Format:

Hardback

Pages:

868
"Few writing markets have expanded so dramatically as that of the travel guide. There are books in the hundreds ready to tell you where to eat, shop, sleep and be seen. I defy you to name any which will provide better company than these two have given me for the last fortnight. And yet the last piece was written in 1912 and the first in the 1860s." — Los Angeles Times Book Review