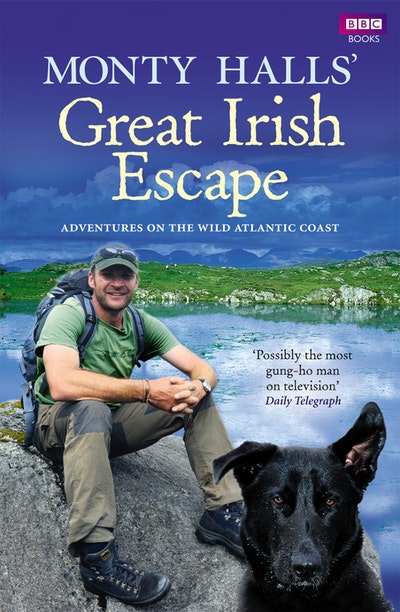 Published:

15 May 2011

ISBN:

9781846077050

Imprint:

BBC Books

Format:

Trade Paperback

Pages:

320

RRP:

$39.99
Monty Halls' Great Irish Escape
---
---
A new adventure for Monty Halls and Reuben the dog, this time on the wild west coast of Ireland. Accompanying the 6-part BBC 2 series
Former Royal Marine and marine biologist Monty Halls and his crazy canine companion, Reuben, won the hearts of viewers with their adventures living the crofter's life on the coast of Scotland in The Great Escape. This new book follows Monty's next expedition to Ireland's rugged Atlantic Coast, as the two set out to discover the Irish way of life, living and working with the locals in Monty Halls' Great Irish Escape.
Taking up residence in the village of Roundstone, County Galway, Monty plunges himself into local life, trying out Gaelic football, joining the musicians in the village pub for weekly sing-a-longs with his trusty guitar, and setting out on the gruelling 4-day Round Ireland boat race. But it isn't all fun for Monty as he experiences work as a cattle farmer and lobster fisherman, supplying a local restaurant with his catch. And he goes back to his roots working as a marine biologist for a marine charity, on call 24 hours a day to rescue stranded Orcas or dolphin pods. We see him surveying basking sharks, taking part in a marine diversity initiative and tagging whales with satellite tracking devices.
With the same can-do attitude, infectious charm and boundless energy that's made him a firm favourite with viewers, plus a stunning new location, Monty Halls' Great Irish Escape will be a fascinating new adventure that will see Monty revelling in extraordinary places, sights and wildlife, and getting to know the real Ireland and the colourful characters that live there.
Published:

15 May 2011

ISBN:

9781846077050

Imprint:

BBC Books

Format:

Trade Paperback

Pages:

320

RRP:

$39.99