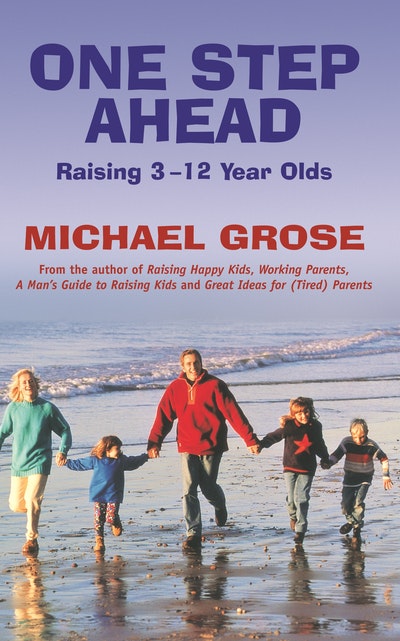 Published:

2 March 2001

ISBN:

9781740510264

Imprint:

Random House Australia

Format:

Paperback

Pages:

400

RRP:

$32.99
One Step Ahead
Raising 3 To 12 Year Olds
---
---
Good parenting isn't instinctive.
It's something you learn by trial and error.
But a little guidance on what to expect from your children goes a long way to helping you be confident and effective.
Michael Grose identifies the behavioural and developmental issues that most often cause concern and shows you how to work through them by:
* Understanding your child's behaviour and individuality
* Teaching your child social and physical skills
* Giving your child the freedom to learn from mistakes
* Encouraging your child's sense of responsibility and self-discipline
* Involving your child in family decision-making and conflict resolution
* Communicating positively and acknowledging achievements
* Establishing routines - and getting your kids to stick to them
Michael, who is a parenting expert and father of three, also provides helpful and practical advice on all sorts of specific problems, from bed-wetting to fussy eaters, from swearing and tantrums to making friends. He outlines the various stages and ages at which these problems are likely to occur and shows you how to keep your cool by staying one step ahead.
This revised and updated edition includes a new section on bullying, a problem of increasing concern in schools today; and also a chapter on puberty which briefly outlines the shift in parental concerns that occurs during this most dramatic transition in your child's life.

Published:

2 March 2001

ISBN:

9781740510264

Imprint:

Random House Australia

Format:

Paperback

Pages:

400

RRP:

$32.99