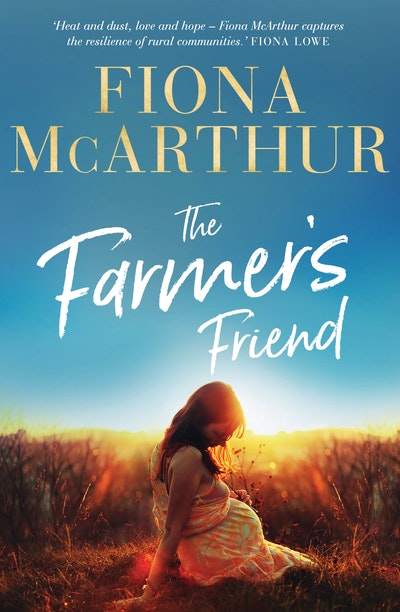 Published:

31 August 2021

ISBN:

9781761040665

Imprint:

Michael Joseph

Format:

Trade Paperback

Pages:

352

RRP:

$37.00
The Farmer's Friend
---
---
---
The heartwarming new medical rural romance from the bestselling author of The Bush Telegraph.
They'd bought a stock and feed store called, of all things, The Farmer's Friend.
Gracie could tell Jed thought it a great name. 'Farmers stick together. I like it.'
Jed and Gracie's move to Featherwood brings big dreams and open hearts, despite the drought around them. The ready-made rural store even comes with an ancient homestead overlooking the river, albeit one requiring some TLC. Gracie is expecting, and they're eager to put down family roots in the tiny community.
Midwife Nell has fled her life in Sydney, hoping to start afresh on a small farm away from prying eyes and gossip. She strives to go unnoticed, but that proves near impossible when she meets charismatic Gracie and Jed, and the unpredictable, attractive Liam, who has as much emotional baggage as Nell does herself.
Jed's store becomes the meeting place for the town's colourful characters, people who'd do anything for their neighbours and friends. As Gracie's due date draws close, tensions rise between her and Jed when his impulsiveness strains their precarious financial situation. As a bushfire ravages the region, the whole town comes under threat, putting relationships and lives on the line.
Can quiet achievers, unexpected heroes, and a valley of part-time fire-fighters and farmers help Featherwood rise again?
By the bestselling author of The Bush Telegraph comes a moving and uplifting Australian drama about what it really means to be a community – and learning that best friends can also make the best family.
Published:

31 August 2021

ISBN:

9781761040665

Imprint:

Michael Joseph

Format:

Trade Paperback

Pages:

352

RRP:

$37.00