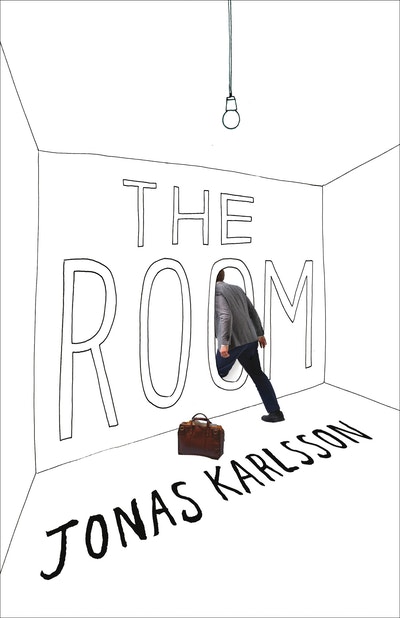 Published:

8 January 2015

ISBN:

9781448191253

Imprint:

Vintage Digital

Format:

EBook

Pages:

176
The Room
---
---
---
A quirky and unsettling tale, of dark humour and strange realities, about a bureaucrat, an open plan office and a secret room...
The Authority looks favourably upon meticulousness, efficiency and ambition. Bjorn has all of this in spades, but it's only in the Room that he can really shine. Unfortunately, his colleagues see things differently. In fact, they don't even see the Room at all.
The Room is a short, sharp and fiendish fable in the tradition of Franz Kafka, Samuel Beckett and Charlie Kauffman. If you have ever toiled in an office, felt like the world was against you or questioned the nature of reality then this is the novel for you.
Published:

8 January 2015

ISBN:

9781448191253

Imprint:

Vintage Digital

Format:

EBook

Pages:

176
A gripping, tense, demonic fable in which the unease is precision-tooled and the turns of the screw wholly unexpected.

Neel Mukherjee
The Room is the most effective chapbook on workplace comportment since Glengarry Glen Ross. Hats off!

Nick Offerman, Ron Swanson in Parks and Recreation
Thoroughly enjoyable… If you read only one novel by a famous Swedish actor translated into English this year, make it The Room

Ian Sansom, Guardian
Kafka meets The Office in this hilarious and chilling Swedish fable of workplace politics

Kate Saunders, The Times
A brief but brilliant tale

Stephanie Boland, Financial Times
surreal, funny and unsettling

Arifa Akbar, The Independent
The novel works both as a glorious satire of the modern workplace and as a psychological drama played through the eyes of Bjorn, a pedantic and thoroughly unreliable narrator. As entertaining as it is disturbing to be in his mind, I was both intrigued and entertained.

Fanny Blake, Daily Mail
This is a very funny book about a magical room, but it is also a familiar, humane story about alienation and intolerance, set during a bleak Swedish winter

Jonathan McAloon, The Times Literary Supplement
brilliantly deadpan...often very funny

Eileen Battersby, Irish Times
The Room deftly creates an intense mood that remains unbroken for the short, enjoyable period this novella takes to read

Jane Graham, Big Issue
Witty, clever, quite possibly brilliant

Sunday Sport
Kafkaesque

Lady
It's a brilliant nightmare with a terrific ending

Theo Hopper, Big Issue
For all its sinister Kafkaesque traits, Jonas Karlsson's The Room…packs several hilarious punches.

Ann Morgan
A Beckettian drama in an open plan office

Il Giornale (Italy)
The Room is partly disturbing, partially very funny ... Jonas Karlsson masterfully tells us about his main character's Kafkaesque adventure

Panorama (Italy)
Minimalism and surrealism, bundled in a short but powerful novel by Jonas Karlsson, one of Sweden's most successful authors of the moment

DeZondag (Netherlands)
The Room is a contemporary version of The Trial by Franz Kafka: the same alienating and disruptive bureaucratic environment and the same hopeless struggle of the individual in the large, historically evolved system

DeMorgen (Netherlands)
A flawless novella that you will finish with a smile

Knack (Netherlands)