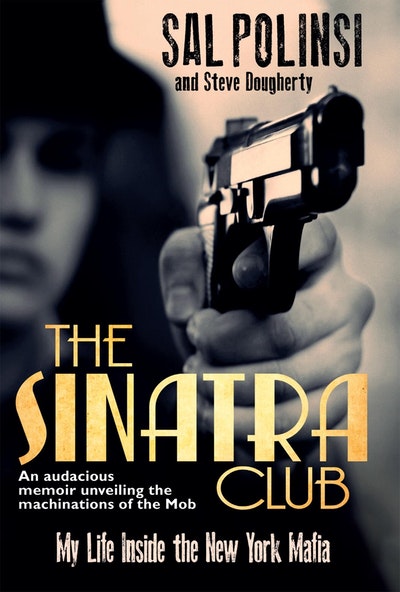 Published:

9 May 2013

ISBN:

9781780577418

Imprint:

Mainstream Digital

Format:

EBook

Pages:

386
The Sinatra Club
My Life Inside the New York Mafia
---
---
An audacious memoir unveiling the machinations of the Mob
The Mob was the biggest, richest business in America, too dangerous and too deadly to fail – until it was destroyed from within by drugs, greed and the decline of its traditional crime-family values. And by guys like Sal Polisi.
Born into one of the New York Mob's feared Five Families and coming of age when the Mafia was at the height of its vast wealth and power, Polisi ran an illegal after-hours gambling den, The Sinatra Club, that was a hangout for up-and-coming mobsters like John Gotti and the three wiseguys immortalised in Martin Scorsese's Goodfellas: Henry Hill, Jimmy Burke and Tommy DeSimone. Yet for Polisi, the glory days spent robbing banks, hijacking trucks and pulling daring heists were fleeting. When he was busted for drug trafficking, and already sickened by the bloodbath that engulfed the Mob as it teetered towards extinction, he flipped and became one of a breed he had loathed all his life: a rat.
In this riveting, pulse-pounding and, at times, darkly hilarious first-person chronicle of his brazen crimes, wild sexual escapades and personal tragedies, Polisi tells his story of life inside the New York Mob in a voice straight from the streets. With shocking candour, he draws on a hard-won knowledge of Mob history to paint a never-before-seen picture of the inner workings of the Mob and the larger-than-life characters who populated a once extensive and secret underworld that, thanks to guys like him, no longer exists.
Published:

9 May 2013

ISBN:

9781780577418

Imprint:

Mainstream Digital

Format:

EBook

Pages:

386
Praise for The Sinatra Club
Fascinating . . . In addition to an exhilarating trip though Italian-American Mafia history, Polisi's text doubles as a heartfelt memoir, wherein he candidly expounds on the pain of neglecting his family and the devastating losses that eventually impelled him to leave "The Life" behind and testify against his former colleagues

Publishers Weekly
Brassy . . . evocative . . . an audacious memoir unveiling the machinations of the mob

Kirkus Reviews