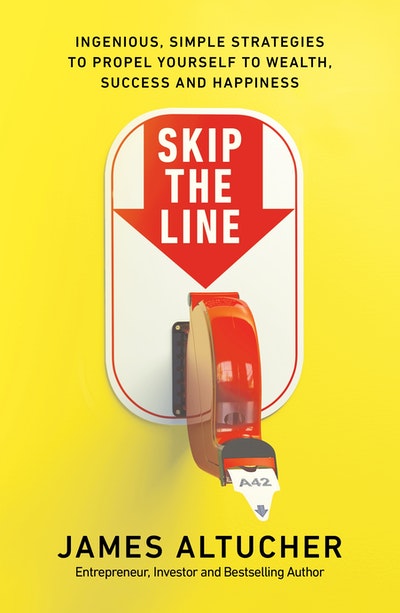 Published:

15 April 2021

ISBN:

9780753557976

Imprint:

Virgin Digital

Format:

EBook

Pages:

320
Try This
The Ingenious, Simple Strategies that Propelled an Average Guy to Wealth, Happiness and Success
---
---
---
The no bullshit guide to having a successful life in just 5 minutes a day, no matter where you're starting from, by James Altucher – once total failure, now creator of a $60m business.

Have you ever been stuck - in a job you hate, in a house you can't afford, in a life you don't want, in your own depressed mind? Want to know how to change all that in just 5 minutes a day?
James Altucher is not your average success story. Having lost his fortune, he was left with no purpose, feeling like a total failure, chronically lazy, and contemplating suicide. But just 10 years later he is now an angel investor, a serial entrepreneur, a podcast host with over 30 million downloads, author of two WSJ bestsellers, and is LinkedIn's number 4 influencer (after Bill Gates, Richard Branson and Mohammed El-Erian). AND he says he's still lazy.
His secret? He does things radically differently. From selling all his possessions and living out of Airbnbs to practise essentialism, to buying a comedy club to improve his public speaking, he's tried it all. In Try This, James harnesses this authenticity to reveal the ingenious and often simple systems he crafted to amass his multi-million dollar fortune. You'll discover how he:
- Became 100x more creative than everyone else.
- Negotiates like an idiot and does well every time.
- Takes a good idea and scales it so it doesn't get in the way of his backgammon or chess sessions.
And how you can too.
Published:

15 April 2021

ISBN:

9780753557976

Imprint:

Virgin Digital

Format:

EBook

Pages:

320