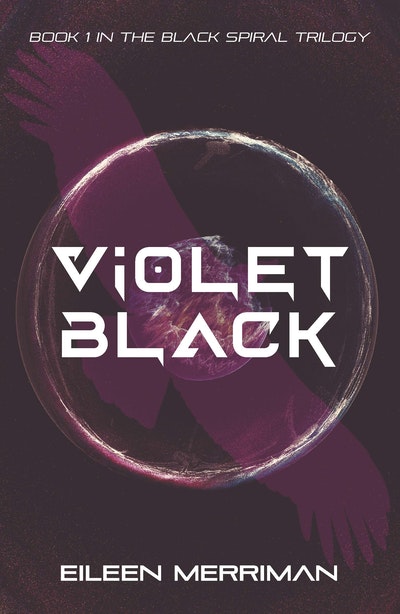 Published:

4 May 2021

ISBN:

9780143775423

Imprint:

Penguin

Format:

Paperback

Pages:

272

RRP:

$19.99
Violet Black
Extract
ONE:
VIOLET
My head is an over-ripe watermelon, about to burst. My eyes are stinging, and my skin burns.
My limbs are heavy, as though someone poured molten lead into my veins. I can't turn my head, can't speak, can't see beyond this white-white-white.
I'm dead, just like all the other kids this epidemic has taken away.
Hell is a bright light searing your retinae. Heaven is a myth. I close my eyes. Wait for the reckoning.
TWO:
VIOLET
Violet. The name is a bubble inside my brain, perfectly rounded, but ready to burst as soon as I try to touch it. I've been here before, many times over recent hours-days-weeks. Stupid me, I can't stop reaching for that bubble, though.
Clinging onto life is a reflex, even when all else seems futile. My lungs are inflating, deflating. My heart beats a foreign rhythm. 
Violet. Blink once if you can hear me.
How can I blink when I can barely open my eyes? But I do, so slowly I can almost hear my eyelids creaking. My virus-addled brain tries to make sense of the images before me. A pointy nose, black-framed glasses, a receding hairline. Who does this Picasso face belong to, and what is that beeping, and who is moaning? Not the Picasso face, not me . . . I don't think.
'Violet,' the voice repeats, and it's as if someone has raised a pair of binoculars to my eyes.
The world rushes in. It's almost too much. But I reach for that bubble, step back into the light.
Blink. Once, just once. The doctor smiles.
'Welcome back, Violet Black.'
He thought I was going to die too.
I know that for a fact.
THREE:
ETHAN
Fact: Measles is a highly contagious disease that is easily spread by salivary or mucous droplets when coughing, sneezing or talking.
Fact: Measles can cause serious complications, from ear infections and pnuemonia to the most life-threatening, encephalitis.
Fact: Encephalitis is swelling of the brain. It can kill you. Trust me, I know.
Fact: There is a highly effective vaccine for measles.
Fact: In the late 2010s, a fall in vaccination rates led to a measles epidemic. Many years later, a new, deadlier strain of measles began to circulate – M-fever.
Fact: There is no effective vaccine for M-fever. Yet.
Fact: Ten percent of all those infected with M-fever will develop encephalitis. Ninety-five percent of those with encephalitis will die.
Fact: Against the odds, I have survived. Don't ask me how, or why. I guess I was lucky.