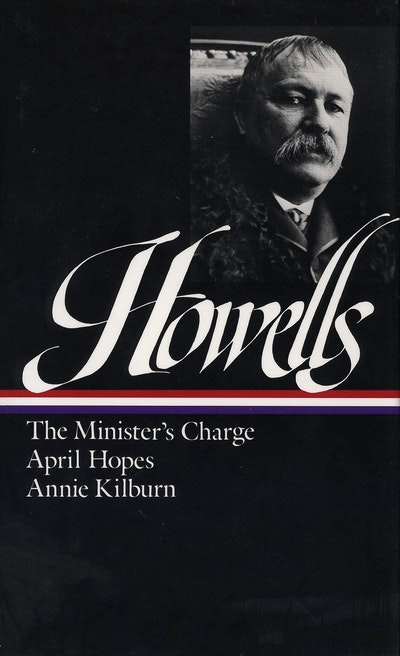 Published:

1 September 1989

ISBN:

9780940450516

Imprint:

Library of America

Format:

Hardback

Pages:

900
William Dean Howells
Novels 1886-1888 (LOA #44)
---
---
---
William Dean Howells was the foremost champion of realism in late-nineteenth-century American fiction. The three novels in this Library of America volume perceptively and often satirically examine the conflict between Christian ideals and commercial success, the contrast between a society's rituals of courtship and the realities of love, and the way in which a community's democratic aspirations are contradicted by its class divisions.
In The Minister's Charge (1886), Lemuel Barker leaves his impoverished farm and comes to Boston hoping to become a published poet. Proud, innocent, and implacably honest, he is quickly plunged into the humiliating depths of urban homelessness. His plight weighs on the conscience of David Sewell, a minister who could not bear to tell Barker how bad his poetry was. As he witnesses Lemuel's attempts to live a dignified life in a city marked by cruel indifference and unexpected kindness, Sewell must confront the "complicity" he shares in the fate of every member of his society.
April Hopes (1887) was, by Howells's later recollection, the first novel that he wrote "with the distinct consciousness that he was writing as a realist." Alice Pasmer is the only daughter of parents whose dwindling investments have forced their return from Europe to New England. When Alice meets Dan Mavering, the easygoing son of a wealthy wallpaper manufacturer, her mother begins a careful campaign to bring about their marriage.
The heroine of Annie Kilburn (1888) returns to her Hatboro', Massachusetts, home after eleven years abroad and finds a once-quiet village rapidly turning into a sprawling factory town with paved streets, electric lights, and a department store. Unmarried at thirty-one, the daughter of a prominent "old" family, she renews ties with old friends and begins her life anew. Throughout, Howells portrays the faults and virtues of his heroine and her neighbors with affection, understanding, and wit.
LIBRARY OF AMERICA is an independent nonprofit cultural organization founded in 1979 to preserve our nation's literary heritage by publishing, and keeping permanently in print, America's best and most significant writing. The Library of America series includes more than 300 volumes to date, authoritative editions that average 1,000 pages in length, feature cloth covers, sewn bindings, and ribbon markers, and are printed on premium acid-free paper that will last for centuries.
Published:

1 September 1989

ISBN:

9780940450516

Imprint:

Library of America

Format:

Hardback

Pages:

900
Praise for William Dean Howells
"In The Minister's Charge and Annie Kilburn, Howells dramatized with striking clarity the disparities of wealth and poverty in Boston. These stories reflect Howells's claim that social evils occur because good men do nothing and that we are independently responsible for the economic disorder that afflicts society." —The Wall Street Journal