Check out our downloadable poster where you can meet some of the characters invited to Ruru and Kiwi's midnight feast.
The Midnight Adventures of Ruru and Kiwi isn't just a Storylines Gavin Bishop Award winner, with enchanting illustrations and a beautiful rhyming text inspired by a classic nursery rhyme (although it is all of these things!).
It's also a great book to introduce your little one to some of Aotearoa's nocturnal creatures.
Click the image above to download the poster! 
---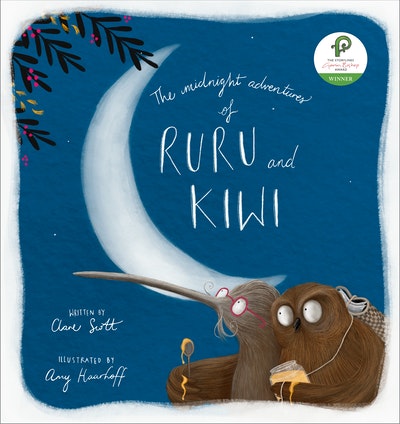 Ruru and Kiwi invite you to their midnight forest feast, in this delightful twist on the tale of the Owl and the Pussycat, with enchanting illustrations by the winner of the Storylines Gavin Bishop Award 2019.
Buy now
Buy now
---