What do NZ YA fans really think of Karen McManus' latest book?
We sent out digital ARCs (Advance Reader Copies) of You'll Be The Death of Me to some of our Turning Pages members to see what they thought about the newest book from the much loved YA author Karen McManus. Take a look at what they had to say below! 
Note: If you'd like the opportunity to receive exclusive advance copies of our YA books, win fun prizes and take part in our forums and activities, join the conversation at Turning Pages or @TurningPagesNZ on Instagram.
'Plenty of twists and turns whilst staying believable'
- @jenthebookishbakernz (Full review here) 
'I was hooked and quite literally struggled to put it down. The character dynamic was awesome and I loved seeing the story unfold.'
- @itskitasai (Full review here)
'To say I devoured this book is an understatement . . . I loved that the whole time I was reading it I felt like I was trying to work out the mystery for myself but just like the main trio, I was wrong every time!'
- @hopefulread (Full review here) 
'As with all Karen M McManus' novels, this one is super engaging and will suck you in almost immediately. The chapters are short and sharp, with perfectly timed reveals and twists . . . manages to maintain a sense of believability, without being boring or predictable, but also still delivers on the pure escapism I want from my thrillers.'
- @she_who_reads_ (Full review here) 
'I kid you not, I sped read this book in two days flat, and it would have been sooner but I work office hours. I stayed up until past midnight to finish it, and that's always the mark of a good book.'
- @elsa.the.ravenclaw (Full review here) 
'Being left to constantly question everyone's intentions is an amazing way to keep me guessing and the shocking ending was the icing on the cake!'
- Kiah
'I was interested by the whodunnit factor of course, but the real mystery is in each characters own individual secret, which somehow ties into the main plot. Each of these reveals was really well done, and paced throughout the book, compelling you to keep reading.'
- Samantha (Goodreads reviewer)
'Oh man I dont know how this author is so consistently good!!! I loved this book read it in 2 days it was hard to put it down!'
- Tangawai (Goodreads reviewer)
---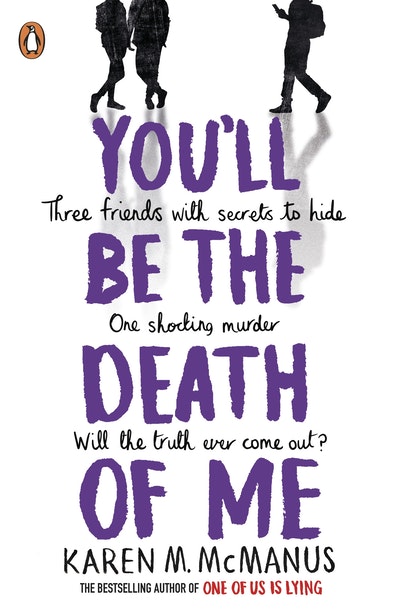 From the international bestselling author of One of Us Is Lying and Queen of Teen Crime comes a brand-new addictive thriller. Three former friends ditch school for old time's sake - with horrible and deadly consequences.
Buy now
Buy now
---