As a launch for The Divorce Diaries by Sarah Quigley could not go ahead, we asked our Fiction Publisher, Harriet Allan to share the speech she would have given at the event. 
Not everyone would be prepared to open up their lives to share one of the most painful times of their life. Not everyone can find humour and clear-sightedness, even when life is going well. Not everyone can write with honesty and perception about their own experiences. Not everyone can write with precision, beauty and adeptness. Fortunately for us, Sarah Quigley can and in spades.
I'm delighted that this month we are releasing this autobiographical book by this terrific writer. You can buy it online here. And as soon as bookshops open again, you can also purchase physical copies. 
You might have read about Sarah's story in her Next magazine columns, for which she won the MPA Columnist of the Year in 2015 and was runner-up in 2016 and 2019. This book is a new version of that material written specially in book form, with added details. It's smart, amusing and reflective.
Leap into its pages and be transported to Berlin and Sarah's bohemian life among artists and writers. Be prepared for heartache and laughter, be prepared to be hooked in, right up to the last page. Here's the beginning
'I had my first panic attack on a quiet sunny morning in Berlin. It was mid-summer. The city was drowsing, baking, in the grip of a heatwave. The massive chestnut trees were heavy with leaves, the grass on the sides of Karl-Marx-Allee grew dusty and long. Bats flickered like quicksilver through the sultry evenings. Every day I sat working with my feet in a bucket of cold water.
'On that particular morning, when I first woke up, I felt as if there were no air in the bedroom. I pulled back the black sheet (we'd never bought curtains), flung open the window, saw the familiar ochre walls of the Babylon cinema across the street. Behind, a blue cloudless sky — which suddenly, inexplicably, felt too low. It was like a lid to the world, pressing down on the trees, on the houses, and especially on me, crushing the breath out of my lungs.
'I hung out the window, gasping, feeling as if I were suffocating. For half an hour I stumbled around the apartment trying to breathe: lying on the floor, standing up again, half-crying. What was happening? I had no idea. I only knew I felt close to dying.'
To continue the first chapter, read here.
Harriet Allan, Publisher
---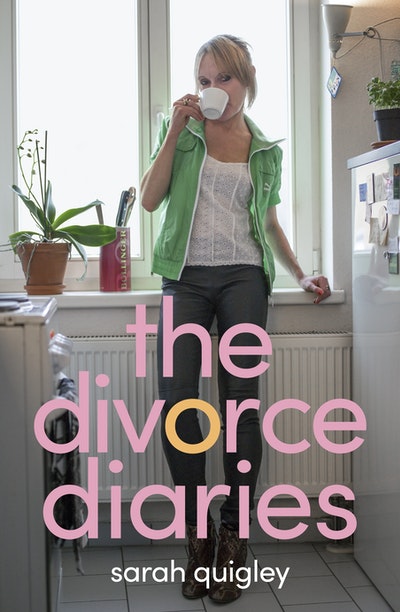 Hard-hitting and frank, this is an entertaining reflection on divorce and starting all over again.
Buy now
Buy now
---