Incredible NZ author and Ockham 2019 Award Winner Dame Fiona Kidman shares some thoughts and questions to get the ball rolling in a book club discussion for This Mortal Boy.
This Mortal Boy  arose out of a number of preoccupations of mine, and the novel was not one I had envisaged writing. The lives of young people interests me greatly. Watching my family grow up I was sometimes haunted by the possibility of them making one dreadful mistake, which even the best young people are capable of doing – being in the wrong place at the wrong time, getting in a fight, drinking and driving. I'm happy to say that all the young men whose lives I've been so involved in have made it through to adulthood and are well-adjusted responsible men. But I read reports in the newspapers of others who have not made it, and it's not just they who suffer the consequences but so do a whole range of other people, including their parents. I have also long been opposed to the death penalty. Recently I picked up a newspaper and read an article that reminded me of the case of Albert Black, who had been dubbed 'the jukebox killer' and hanged. I was fifteen at the time of the case and he was twenty. It all came together – the boy who made a mistake, the loving mother trying to save his life, my own Irish connections (my father was an English- born Protestant Irishman), and that whole era of the 1950s of which I was a part. It suddenly made sense to write this story.
Questions from Dame Fiona Kidman for your book club
1.     Once I had decided to write the book, I knew I would have to do a lot of research. Albert Black came to New Zealand as an assisted immigrant, known as a 'ten pound Pom'. He was born and grew up in Belfast, so I went to Belfast to try and find out as much as I could about his family. There are sharp divisions within that city, although perhaps they were not as sharply drawn as they would later become during the 'Troubles'. Does 1950s Belfast ring true to you?
2.     Albert, or Paddy as he came to be known in New Zealand, lived with a real family in Naenae. Their names in the book have been changed but their circumstances and their relationship with Albert were much as they described them to me,. Does Albert strike you as an essentially good person? Do you think he was troubled in any way?
3.     When he went to Auckland, he became involved with a group of 'bodgies' and 'widgies' and 'Teddy Boys'. Several of the young men who gathered at Ye Olde Barn café in Queen Street were migrants. Do you think New Zealanders found them offensive because they had come from different countries and had different accents? Are you familiar with the kinds of clothes they wore to make themselves look different? How much do you think the music was heralding change among young people?
4.     The Mazengarb Report, inquiring into the morals of teenagers, had appeared the year before Albert's death. How much of an influence do you think it had on Albert's trial?
5.     The death sentence was 'the hot potato' of the 1950s, in the sense that every time there was a change of government, the law would change. In the case of Edward Cranston, there was a deep irony at the heart of the situation. It was because of his crime that there had been an outcry to reintroduce the death penalty. But because it was not in force when he was sentenced, he was at liberty to mingle in the prison with those who had been sentenced to death, and goad them about their impending hanging. Was this fair? Could it have been handled in any other way?
6.     Everyone who reads this book knows how it is going to end when they begin? Did this influence they way you read it?
7.     Albert Black lives on in the lives of his descendants. He didn't live to see the birth of his child. What sort of a person do you think he would have been, had he lived?
---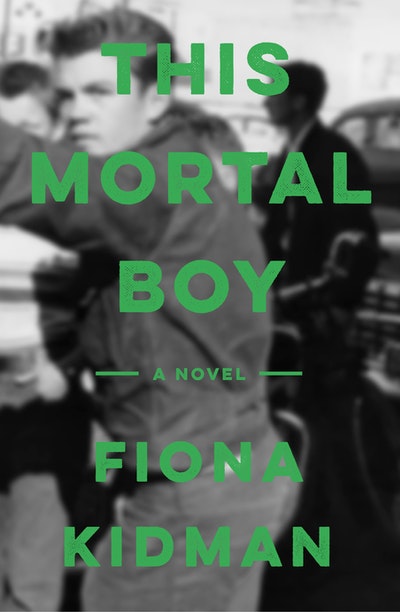 A remarkable novel that won the 2019 Ockham New Zealand Book Awards Acorn Foundation Fiction Prize, the NZ Booklovers Award, the NZSA Heritage Book Award for Fiction and the Ngaio Marsh Award for Best Crime Novel.
Buy now
Buy now
---