Nailing Down the Saint explores modern movie making, friendship, fatherhood and the limits of the possible by following Duncan Blake on his quest to resurrect his career by scouting locations for the biopic of Saint Joseph of Copertino.
I first became interested in Saint Joseph and levitation in 2013, but it wasn't until I was fortunate enough to be the Robert Burns Fellow at the University of Otago in 2017 that I had the time and space to break the back of this novel. That year I was also able to get to Italy to do my own location scouting (though there's one town I didn't visit that features in the novel … can you guess which?).
Questions for discussion
My previous novel was set between the 1870s and the 1970s, set largely in New Zealand, with lengthy detours in Scotland, Australia and the sub-Antarctic. In what ways do you think the experience of writing historical fiction may have informed how I wrote Nailing Down the Saint?
Aside from a couple of flashbacks, New Zealand isn't a major setting in Nailing Down the Saint. In what ways do you think it could still be considered a novel about New Zealand?
While working on this book, I had many discussions with people who've had experiences that are difficult to explain or even classify. Premonitions, messages from the dead, poltergeists. How many of you have had a brush with the paranormal? Would you describe yourself as a natural believer or a sceptic?
Do you think Saint Joseph of Copertino really levitated? How much of your answer relates to your view of the Church, or religion in general?
I'd nearly finished the first draft of this novel when the #MeToo movement arrived in 2017. In what ways do you think Nailing Down the Saint mirrors the concerns of #MeToo? In what ways might it run counter to them?
What do you think about where Duncan winds up in the final section (October 2019)? Should his choices be applauded, or does his situation reflect a failure of nerve?
---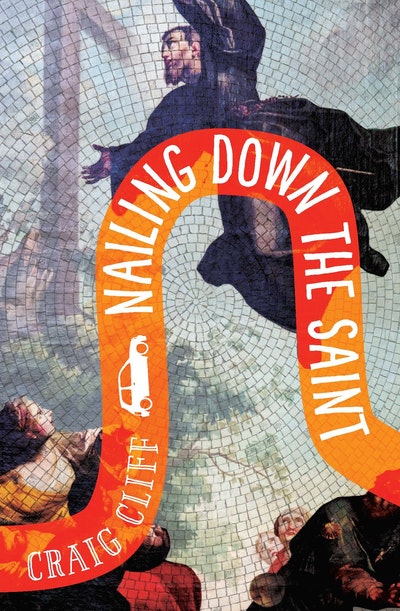 A new novel from the Commonwealth Prize-winning author.
Buy now
Buy now
---