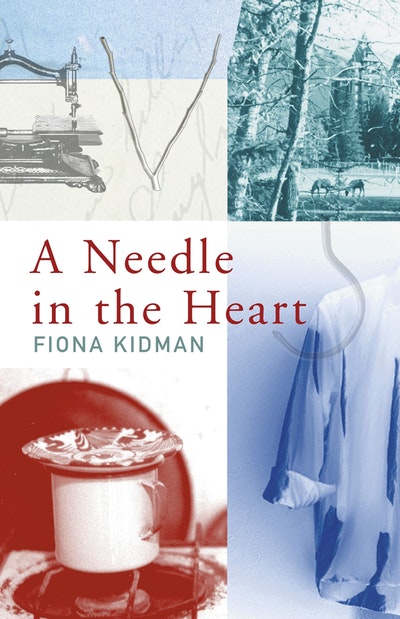 Published:

1 October 2012

ISBN:

9781775530305

Imprint:

RHNZ Adult ebooks

Format:

EBook

Pages:

222
A Needle in the Heart
---
---
'Each story is rich in dialogue, characterization and evocative imagery of our heartland and its people' - Next
A collection of six compelling stories linked by a central issue in the lives of the main characters, the defining incident that shapes their futures.
The disappearance of a brother; an illegitimate child born to a young girl; a traumatic court case; a woman caught between the deep friendship of two men; a lost lover; a betrayal. These are mostly stories about country women, whose children have grown up and moved away to the cities, while they have remained surrounded by tight communities and an enfolding countryside.
The central story is of a woman who has a drifting sewing-machine in her body. Every time she thinks she has composed her life, she is reminded of something that happened in her past and feels as if the needle is 'passing through her heart'.
'She has a rare ability to capture a sense of place and time . . . [Her] stories remind me of Alice Monro.' - Booksellers News
Published:

1 October 2012

ISBN:

9781775530305

Imprint:

RHNZ Adult ebooks

Format:

EBook

Pages:

222
Praise for A Needle in the Heart
The first story 'A Needle in the Heart', starts at the races in 1925 with Queenie, who is getting too hot in her race day finery, but it quickly jumps a generation to Esme, her daughter, who brings in her own precious income with skilled dressmaking at home. She marries a railway signalman and they got to live in Railway Row in a small, claustrophobic central North Island town with a view of the mountain. When the emergency sirens to denote a railway accident go off in the town, Esme breaks a needle on her machine and a piece gets lodged in her thumb, Throughout the rest of her life she feels at times as if the needle is passing through her heart. It is the ordinariness of lives that Kidman renders dramatic, the daily suffocation that is suddenly replaced by a shattering letter, the subtle shifts of power in families as generations take each other's place.

NZ Herald
[Kidman] earns her place among the greats for the way she has surpassed her peers and influences to produce works authentically her own.

NZ Books
Each story is rich in dialogue, characterization and evocative imagery of our heartland and its people.

Next