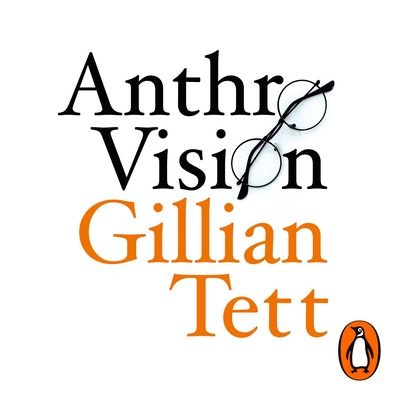 Published:

8 June 2021

ISBN:

9781473594623

Imprint:

Cornerstone Digital

Format:

Audio Download

RRP:

$30.00
Anthro-Vision
How Anthropology Can Explain Business and Life
---
---
---
A new wave of anthropological research is transforming how the world does business. This book reveals how.
From the bestselling author of Fool's Gold
To understand business, you need to think like an anthropologist.
Is your workplace riven by tribal conflict? Are your meetings governed by dozens of unspoken rituals? Is there something faintly religious about the way your colleagues worship the CEO?
If so, then you might need a lesson in business anthropology. For a century, anthropologists have had an unusual method: immersing themselves deep inside 'alien' tribes and uncovering, from the inside, how they tick. Today, a new generation of anthropologists are using this approach to explain modern businesses - revealing the hidden rituals that define what we buy, who we sell to, and how we work.
Now, bestselling author Gillian Tett reveals how this new wave of anthropology can help make sense of your business. She shows how thinking like an anthropologist can help you navigate a globalised economy, allowing you to get inside the heads of consumers on the other side of the world. And she argues that anthropology can explain your own workplace, too: by revealing why, say, your IT team seem to have such different priorities to you - or how to alter the behavioural patterns of your most perplexing colleagues.
Along the way, Tett draws on extraordinary stories from Tajik villages and Amazon warehouses, Japanese classrooms and Wall Street trading floors - all to reveal how you too can think like an anthropologist.
The result is a revelatory new way to view global business. In a short-sighted world, we can all learn to see clearly - using the power of Anthro-Vision.
Published:

8 June 2021

ISBN:

9781473594623

Imprint:

Cornerstone Digital

Format:

Audio Download

RRP:

$30.00
Will turn your world upside down in the best possible way: fun, profound and bursting with important insights.

Tim Harford, author of HOW TO MAKE THE WORLD ADD UP
A fascinating and compelling demonstration that all of us, especially economists, can benefit from the insights of anthropology: the worm's-eye, not just the bird's-eye, view of how people behave.

Mervyn King, former governor of the Bank of England and co-author of RADICAL UNCERTAINTY
From a Tajik valley to Silicon valley, Anthro-Vision takes us on an enthralling and deeply insightful journey. Tett shows us how the discipline and tools of anthropology helped her see the world more clearly. Full of rich insights and examples - I couldn't put it down.

David Halpern, CEO, The Behavioural Insights Team and author of INSIDE THE NUDGE UNIT
Drawing on a wide breadth of case studies, Gillian Tett explains that whether you're marketing Kit-Kats in Japan or fighting the spread of COVID-19 in England, you need a more qualitative understanding of who people are and what they care about. Anyone working to rebuild a more equal world will benefit from Tett's well-argued case that to solve twenty-first-century problems, we must expand our fields of vision and fill in old blind spots with new empathy.

Melinda Gates, co-chair, Bill & Melinda Gates Foundation and author of THE MOMENT OF LIFT
In a world of volatility, uncertainty, complexity, and ambiguity, we need an antidote to tunnel vision, argues Gillian Tett. That antidote is Anthro-Vision - applying the techniques of anthropology she learned as a young scholar in Cambridge and Tajikistan . . . Admirers of her journalism will love this book, but they will also learn a great deal from it - including how better to understand their own familiar yet strange tribe.

Niall Ferguson, Milbank Family Fellow, Hoover Institution, Stanford and author of DOOM: THE POLITICS OF CATASTROPHE
Looking at the world like an anthropologist has long given Gillian Tett the edge over the rest of us as a journalist and thinker. With this book she generously shares her secret recipe - and explains why we may all need Anthro-Vision to see a way through some of today's most pressing global challenges.

Stephanie Flanders, Senior Executive Editor for Economics, Bloomberg
Tett provides readers with a new intellectual framework - grounded in her deep understanding of anthropology and her path-breaking journalism - that can fundamentally transform how we approach solving society's most wicked problems, from climate change to pandemics to political polarisation. I cannot recommend it highly enough.

Mariana Mazzucato, Professor, UCL Institute for Innovation and Public Purpose and author of THE ENTREPRENEURIAL STATE
Absolutely brilliant . . . Very compelling examples.

Daniel Kahneman, author of THINKING, FAST AND SLOW and NOISE
A plea to those of us who may be unfamiliar with Tett's academic discipline to think more like an anthropologist. I think she's right . . . Tett's book may be anthropological, but it also embraces a style of accessible economic writing that, sadly, went out of fashion as the mathematicians and their models took over. Anthro-Vision reminds me of John Kenneth Galbraith's The Affluent Society (1958) and The New Industrial State (1967). Some economists may regard this as a criticism. I can think of no higher praise.

The Times
A good read, as one might expect from a Financial Times journalist . . . Many of the cases studies are entertaining and instructive . . . This book is a reminder that culture and context really do matter and cannot be ignored when trying to understand and change organisational behaviour.

Adrian Furnham, Professor of Psychology, UCL, Literary Review
In this superb book, Gillian Tett - Editor-at-Large at the Financial Times - applies the lessons of her doctorate in anthropology to the world of business and, more generally, to social behaviour and trends . . . There are many reasons to read Anthro-Vision, but the most compelling is its liberation of [its] analysis from the often phoney and banal punch-ups of today's culture wars.

Matthew D'Ancona, Tortoise
Trouble follows when insular guilds - bankers, doctors, journalists - fail to take into acconut the viewpoints and folkways of non-elite people . . . [Tett's] conclusions are bright and buoyant.

Wall Street Journal
A really interesting read. Increasingly, businesses are understanding that we can change our attitudes to things - be better at managing people, managing ourselves, and become more profitable - if we do not take a myopic view of culture.

Nihal Arthanayake, BBC Radio 5 Live
Fantastic . . . A wonderful book and I recommend it. It will help you think about the world differently, but it will also help you think about yourself differently. A very entertaining exercise in a kind of social and cultural mindfulness.

Matthew Taylor, Chief Executive, Royal Society of Arts, RSA Bridges to the Future
Makes a compelling case that "anthro-vision" can help us understand ourselves, our tribes, companies and communities, and to reduce our wilful blindness . . . One of the glories of Anthro-Vision is that it never argues (as many do) that its way of seeing is the only way. It's a timely call for decision-makers to wean themselves off their dependency on big data and embrace the full complexity of human life.

Financial Times
Deliberately listening to other people and taking on their perspective is a rare skill, and a powerful tool . . . For readers, this book offers something more valuable: the opportunity to consider how truly strange we all are.

New Statesman
Wonderful . . . [on] that anthropological skill of looking at things from the outside.

Rory Sutherland, Vice Chairman, Ogilvy UK and author of ALCHEMY
Full of examples that make you see work and business differently.

The Indicator, NPR
A rattling good read . . . The book has loads of interesting vignettes about the use of anthropology, particularly in business.

Diane Coyle, Bennett Professor of Public Policy, University of Cambridge
Tett's examples of research are vivid, surprising and imaginative; their revelations are informative . . . Tett's book is lots of fun and could even create a few business converts to the anthropological cause.

Times Higher Education
It's hard to argue with her common-sense case that companies should strive to take an outsider's view . . . Packed full of insight, this has the power to change minds.

Publishers Weekly
I cannot tell you how much I enjoyed reading this book . . . A terrific piece of work.

Thomas Friedman, author of THE WORLD IS FLAT and THANK YOU FOR BEING LATE