Try this free recipe from Country Women's Association Preserves.
This recipe has been handed down through the family. My mother made it when I was young, I make it and now my children do too. – Phyllis Hingston, Sassafras / Wesley Vale branch, Tas
TOMATO RELISH
Ingredients
1.5 kg tomatoes
500 g onions
2 tablespoons salt
2 cups brown vinegar
1 tablespoon curry powder
1 tablespoon mustard powder
1/4 teaspoon pepper
extra 2 tablespoons vinegar 
2 cups sugar
Makes about 4 cups
 
METHOD
Cut tomatoes and onions into thin slices, sprinkle in a large bowl with the salt and leave for at least 12 hours, or overnight.
Drain off liquid and place tomatoes and onions in large pan. Add the vinegar and boil for 5 minutes. Mix curry, mustard and pepper with the extra vinegar and add to the pan. Boil for 45 minutes, then add the sugar and boil for another 45 minutes.
Bottle and seal relish while hot.
Store in a cool, dark place. Refrigerate once opened. Keeps for 12 months, but can be used as soon as it's made.
---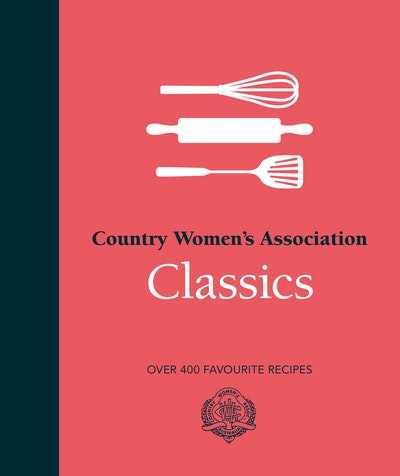 CWA Classics
Country Women's Association
Traditional delights from the nation's favourite cooks. The cooking skills of CWA members are legendary and this collection brings together their very best recipes.
Buy now
Buy now
---