I developed a habit of eating the entire shrimp when I was a kid.
I don't mean sucking on the heads. I put whole shrimp in my mouth, shell and everything, and let my body absorb it. If that's too much for you, tear these shrimp apart, lick your fingers, and get messy with someone you love who'll never judge you. Don't even bring out the cutlery. Remove the head, slurp away, and get that concentrated sweet shrimp flavor. Then eat the body.
This intensely garlicky, spicy, and sweet marinade will truly make anything delicious. Boneless, skinless chicken thighs for the grill. Pork chops. Smothered on cauliflower and roasted. But it's particularly good with shrimp, the sweetest meat you can have. Shrimp can take this sticky-spicy sauce like a champ. The marinade is aggressive but, when it cooks down in the hot pan, it mellows the raw flavor of the garlic and chile. Have plenty of beer on ice when you serve this one.
Serves 4
4 Fresno chiles, coarsely chopped
8 garlic cloves, smashed
2-inch piece ginger, peeled and thinly sliced
½ cup granulated sugar
3 tablespoons fish sauce
2 teaspoons kosher salt
¼ cup neutral oil (such as grapeseed), plus 2 tablespoons
2 pounds head-on (flavor!), shell-on shrimp (or prawns)
3 cups basil leaves
Lime wedges for serving
Sliced cucumbers for serving
In a blender, combine the chiles, garlic, ginger, sugar, fish sauce, salt, and ¼ cup neutral oil and blend until very smooth. Pour this marinade into a medium bowl and add the shrimp. Give the shrimp a toss and let them sit in the marinade for 15 minutes.
In a large cast-iron or nonstick skillet over medium-high heat, warm the remaining 2 tablespoons neutral oil. When the oil feels hot and you just start to see a wisp of smoke, use tongs to arrange the shrimp in the skillet, discarding the excess marinade. Cook the shrimp until lightly charred around the edges, 2 to 3 minutes. Flip and cook on the second side until the shrimp are pink and cooked through, another 2 minutes. Turn off the heat, add the basil, and toss vigorously until the basil is wilted and your mouth begins to salivate.
Hungry for more recipes? Sign up to our foodie email here.
---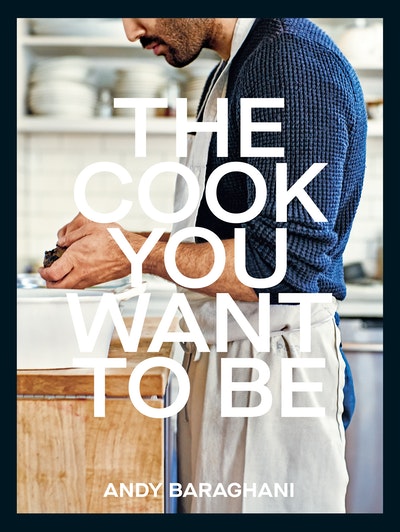 Be a better cook with flavour-forward everyday recipes and easy-to-understand techniques. This cookbook is for buyers of Ottolenghi Simple, Samin Nosrat's Salt, Fat, Acid, Heat, and Molly Baz's Cook This Book.
Buy now
Buy now
---