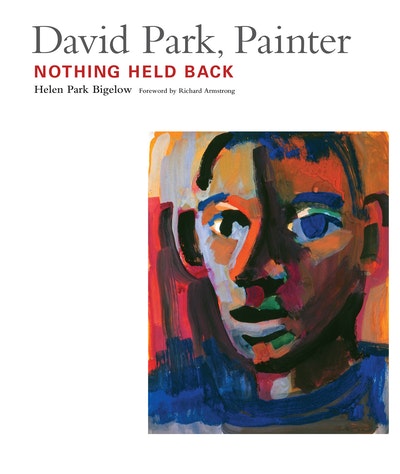 Published:

15 December 2015

ISBN:

9781619025950

Imprint:

Catapult

Format:

Paperback

Pages:

208
David Park, Painter
Nothing Held Back
---
---
A mesmerizing, deeply moving portrait of the life and works of one of America's most important twentieth-century painters.
A half century after his death, David Park (1911–1960) is recognized as one of America's most important twentieth–century painters. He was the first of the brilliant post–World War II generation of artists to break with Abstract Expressionism's hegemony and return to painting recognizable subjects, most powerfully the human figure. Park's original cohorts of Bay Area Figurative painters were his close friends Richard Diebenkorn, Elmer Bischoff, and Hassel Smith. All outlived him—Smith by nearly fifty years—and enjoyed recognition and fame during their lifetimes. Park's reputation is just now fully coming into its own.
In David Park, Painter, Park's younger daughter, writer Helen Park Bigelow, paints a mesmerizing, deeply moving portrait of her father's life and early, difficult death. Park left high school in New England without graduating and came west in order to paint. He married Lydia (Deedie) Newell when he was nineteen and was the father of two by the time he was twenty–two. We are brought into a family rich with moral conviction, ingenuity, smart and gifted friends, music, and art: four complex people guided and inspired by values of integrity. Those same values guided and inspired David Park's painting.
Yet this is much more than an artist biography. David Park, Painter is a skillful blend of memoir and observations about life in the Bay Area just before and just after World War II, when some of America's most original, even radical, artists and writers gathered there. This close–up portrayal is unlike other accounts of artists. It is the story of a family built on the love and dedication of one man who held nothing back from his art, and of the spirit of the wife and daughters who supported him. Richard Armstrong, in reflecting on Park's generation of artists in his foreword to this beautiful book, observes that David Park, Painter is "especially valuable as we persist in seeking to make real and human the commanding artistic figures."
Published:

15 December 2015

ISBN:

9781619025950

Imprint:

Catapult

Format:

Paperback

Pages:

208
Praise for David Park, Painter
Praise for David Park, Painter "This clearly is a fresh, new take on painting from an author who knows Park's work from the beginning. I warn you: once you start reading, you won't put this book down, absorbed by the intermixing trance of memory, of her intimate understanding of the art process, and her close stories that illuminate her father's strong character. Original deep insights enliven the reader's experience of what it is to create honest beauty in this world.The text is juxtaposed with exquisite visual samples of David Park's work. I assign this book to my students. I want to assign it to the whole country."—Natalie Goldberg, author of Writing Down the Bones and The Great Spring "'As if the colors took my gaze for a ride' is how Helen Park Bigelow recalls her instinctive response to the paintings of her father David Park's brief abstract phase, while seeing, in likewise perfect accuracy, his better–known figurative works as "heavy with being." The "ride" taken in Ms. Bigelow's family memoir is fueled steadily by eloquence and wide sympathy, as well as just plain good storytelling. Thus is an intimate account of this important artist fleshed out with warm attentiveness to not just the development of the central character and his works but an entire milieu."—Bill Berkson, author of Expect Delays and Homage to Frank O'Hara