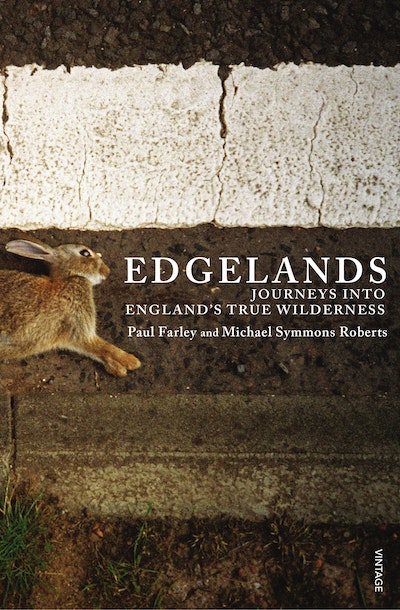 Published:

15 March 2011

ISBN:

9781409028420

Imprint:

Vintage Digital

Format:

EBook

Pages:

272
Edgelands
---
---
---
A book about the blank spaces on the A-Z, the hinterlands of Britain that are not urban and not yet country: the lost, the liminal and the unloved.
Edgelands explores a wilderness that is much closer than you think: a debatable zone, neither the city nor the countryside, but a place in-between - so familiar it is never seen for looking. Passed through, negotiated, unnamed, ignored, the edgelands have become the great wild places on our doorsteps, places so difficult to acknowledge they barely exist. Edgelands forms a critique of what we value as 'wild', and allows our allotments, railways, motorways, wasteland and water a presence in the world, and a strange beauty all of their own.
Paul Farley and Michael Symmons Roberts - both well-known poets - have lived and worked and known these places all their lives, and in Edgelands their journeying prose fuses, in the anonymous tradition, to allow this in-between world to speak up for itself. They write about mobile masts and gravel pits, business parks and landfill sites in the same way the Romantic writers forged a way of looking at an overlooked - but now familiar - landscape of hills and lakes and rivers. England, the first country to industrialise, now offers the world's most mature post-industrial terrain, and is still in a state of flux: Edgelands takes the reader on a journey through its forgotten spaces so that we can marvel at this richly mysterious, cheek-by-jowl region in our midst.
Published:

15 March 2011

ISBN:

9781409028420

Imprint:

Vintage Digital

Format:

EBook

Pages:

272
The edgelands, where the veneer of civilisation peels away, are the most despised and ignored of landscapes. Ambition turns to dust in the sewage farm and landfill site. But Farley and Roberts's mischievous and elegant forays into these marginal wastes, show that dust turns back to life in them - into riotous ecologies, agitprop architecture and the wonderful business of playing. A provicative, left-field read.

Richard Mabey