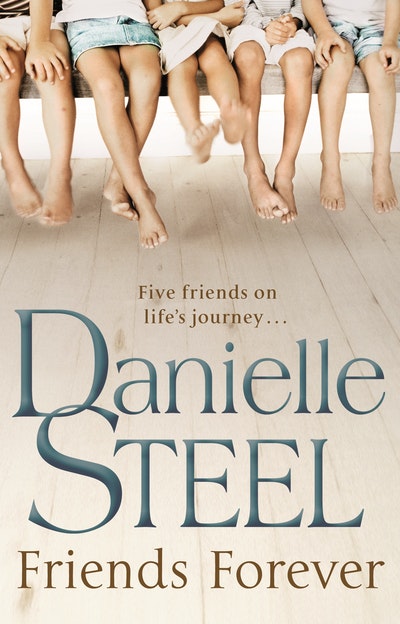 Published:

5 July 2012

ISBN:

9781409092599

Imprint:

Transworld Digital

Format:

EBook

Pages:

384
Friends Forever
---
---
---
The new novel from this bestselling author
Five young children - two girls and three boys - all with strikingly different looks and talents, meet at the elite Atwood school. There is Billy, with a full head of curly red hair, who refuses to go anywhere without his toy football. And Sean, a dark-haired boy with striking blue eyes, who hopes to one day be sheriff. Petite Gabrielle is already a blonde bombshell, while her counterpart Izzie keeps her brown hair pulled back in braids and her outfits neat and business-like. And finally, there's well-mannered, blond Andy, with a serious demeanour beyond his years.
Together, these children become an inseparable group - known to outsiders as 'The Big Five'. They lean on one another through all of the bumps and bends of their childhood years, including parental divorce, drinking, drugs, and even death.
But when the tight-knit group parts ways after their graduation, their lives veer off in different directions. Tragedy hits when they are separated, and some of the friends are lost forever...The ones who remain will have to deal with the fallout, because 'The Big Five' - which they thought would always stay strong - is no longer.
While some of the friends are crushed by this stark new reality, others will be surprised to find love and hope where they least expect it...
Published:

5 July 2012

ISBN:

9781409092599

Imprint:

Transworld Digital

Format:

EBook

Pages:

384