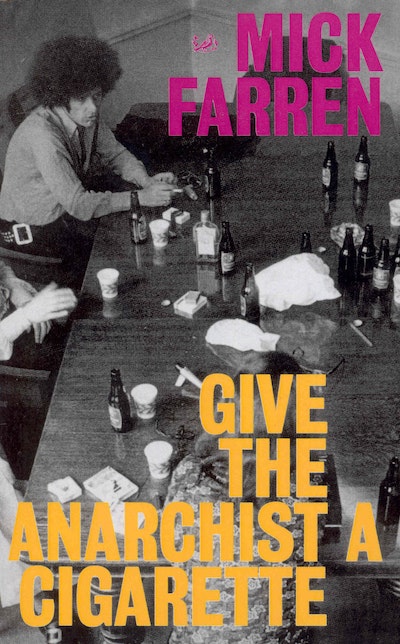 Published:

15 July 2002

ISBN:

9780712667326

Imprint:

Pimlico

Format:

Paperback

Pages:

432

RRP:

$35.00
Give the Anarchist a Cigarette
---
---
---
A superb memoir by a key member of the 1960s and '70s counterculture in Britain
Through a long and chequered career, Mick Farren has functioned as a writer, poet, rock star, recording artist, rabble-rouser, critic and commentator, and even won a protracted obscenity trial at the Old Bailey. After resisting the idea for a long time, he has finally written his own highly personal and insightful account of the British counterculture in the 1960s and '70s, from the perspective of one who was right there in the thick of it.
With a continuing and unashamed commitment to the tradition of sex, drugs and rock 'n' roll, he recounts a rollercoaster odyssey - sometimes violent and often hilarious - from early beatnik adventures in Ladbroke Grove, through the flowering hippies to the snarl of punk. He gives a firsthand, insider's account of the chaos, disorder and raging excess of those two highly excessive decades.
At the centre of the book is Farren's career in the underground, as the man on the door at the UFO club, driving spirit at IT and, of course, lead singer with the Social Deviants. He describes his encounters with the celebrated and the notorious, who range from Jimi Hendrix and Germaine Greer to Julie Burchill and Sid Vicious, and concludes that the pop history of bohemian culture does not neatly divide itself into easy decades, but continues to this day, perhaps in different guises, but frequently with the same goals and motivations.

Published:

15 July 2002

ISBN:

9780712667326

Imprint:

Pimlico

Format:

Paperback

Pages:

432

RRP:

$35.00