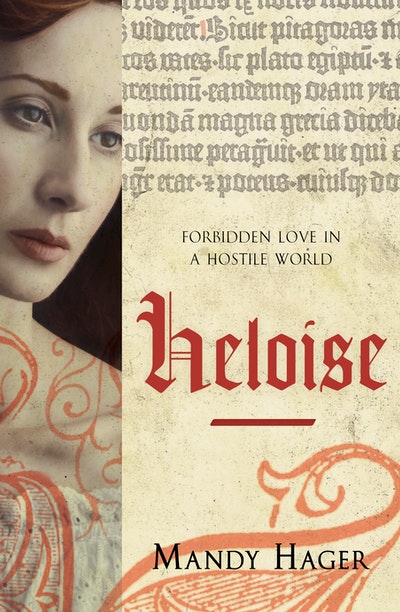 Published:

15 May 2017

ISBN:

9780143770992

Imprint:

Penguin

Format:

Trade Paperback

Pages:

384

RRP:

$38.00
Heloise
---
---
---
An absorbing adult novel from this much-loved writer of YA fiction.
What happens when the 12th century's most famous French lovers are caught in the crossfire of factions, religious reform and blind ambition?
Heloise is a determined young woman with an exceptional mind, longing to pursue learning rather than marriage or life as a cloistered nun. Her path inevitably crosses with Peter Abelard, the celebrity philosopher, theologian and master at Paris' famed Cathedral School.
When two such brilliant minds meet and engage, sparks are likely to ignite. But theirs is an impossible love. This is a time when the Gregorian Reforms are starting to bite and celibacy among the clergy and church officials is being rigorously imposed.
Based on meticulous up-to-date research and the pair's own writings, this novel offers a plausible interpretation of the known facts and a vivid imagining of the gaps in this legendary story. It shines a light on a changing world whose attitudes and politics are not so very different from our own.
Published:

15 May 2017

ISBN:

9780143770992

Imprint:

Penguin

Format:

Trade Paperback

Pages:

384

RRP:

$38.00
Read the novel and see how Hager interrogates and humanises this epistolary tale and intelligently imagines many of the inevitable gaps. . . . It is a deeply psychological re-reading and plausible interpretation of a body of correspondence and its times. . . . Hager demonstrates that Héloïse's letters contribute to one of the earliest, most radical feminist philosophies of the 12th century (illuming the price involved), one which is still relevant today. In an era awash with text messages and twitterings about what we had for breakfast, Heloise is invigorating and invites us to consider the fabric of communication.

Cassandra Fusco, Takahe
This is the thoughtful person's historical romance, as intent upon exploring the ideological, intellectual context of these people's lives as it is on bodice ripping, although rest assured there is a good amount of that, too. Most importantly, Hager both reflects and creates anew this extraordinary woman of so long ago. . . it's the ideas with which Heloise passionately engaged – her faith; her sense that the word of God is very different to the laws and hierarchies of the then all-powerful church; her horror at the treatment of women; and her grappling with what it means to truly love someone even under the most impossible circumstances – that are the engine around which Hager's Heloise turns. This is also a novel of language. Don't expect to rush through it, as you might a lightly told love story. Hager is in thrall to the lovers' language – miraculously preserved in their own writings and letters – and to the classical literature that was the foundation of their intellects. . . I loved Heloise and was enriched by it.

Margie Thomson, Sunday Star-Times
I feel like I've had this door into the twelfth century just flung open and it's just a very, very, very good book. She's such a good writer. So it's gripping from the start.

Elisabeth Easther, Radio NZ
Mandy Hager has written the life story of Heloise as a novel and it is a tremendous achievement. Traumatic, hopeless, tender and hopeful in the telling, the story weaves its way through the shifting politics of state and church in medieval society. . . . Heloise is a body of work by a brilliant writer who has picked through, dug out, put back together and carefully brushed off the intellectual and historical intricacies of this famous medieval relationship. The achievement is a treasure. The reader is given access to a 12th-century world in which the central characters have been so carefully brought to life. This is the romance I've wanted to read since seeing the concrete forms of Abelard and Heloise in a graveyard in Paris and it's the history I've wanted to be immersed in since discovering that Heloise, in her own right, is a woman to inspire every one of us today.

Claire Mabey, Metro
Hager has fleshed out the familiar parts of the story with prodigious research, including some intriguing byways of church history and skulduggery, and created an immersive read that grips our attention

Paul Little, North & South
. . . a determined and commendable attempt to imagine the kind of life Heloise would have experienced. She has obviously researched the material thoroughly, and her solid background of writing for young adults has been good preparation. It is a huge canvas that Hager has chosen to work on. She has done a remarkable job of re-creating the atmosphere, conventions and flavour of the time.

Stef Clark, Gisborne Herald
what this novel does do brilliantly is show how Heloise was punished for her passion, and for being beautiful and brilliant at a time when women were mostly powerless. It is a story to provoke indignation and heartbreak. For history lovers, it's a treat and will make you want to read much more about the 12th century.

Nicky Pellegrino, NZ Woman's Weekly
Selected as one of the '100 Best Books of 2017'.

Russell Baillie, NZ Listener
In Heloise, Mandy Hager produced a unique, insightful and skilfully written take on the story of Benedictine nun Heloise d'Argenteuil and her lover and, later, husband, the theologian and philosopher Peter Abelard.

Dionne Christian, Weekend Herlad
an absorbing tale which draws readers into Heloise and Abelard's world

Dionne Christian, Weekend Herald
Hager has, impressively, studied a wealth of primary and secondary texts in order to reconstruct Heloise's mental and emotional development.

Kathryn Walls, NZ Books
Ockham New Zealand Book Awards
Longlisted • 2018 • Ockham