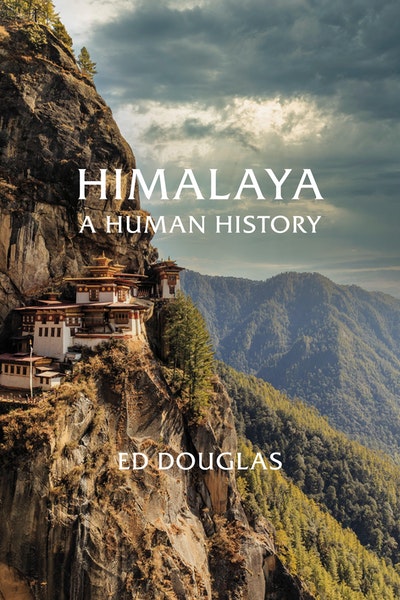 Published:

27 August 2020

ISBN:

9781473546141

Imprint:

Vintage Digital

Format:

EBook

Pages:

560
Himalaya
A Human History
---
---
---
The first major history of the Himalaya – an epic story of peoples, cultures and mountains
Himalaya is the first major history of one of the world's greatest meeting places – an epic story of peoples, cultures and mountains.
Famed for its inaccessibility and inhospitable environment, the 'roof of the world' has for millenia been a place of connection for cultures of extraordinary richness and diversity. In this sweeping, comprehensive, character-driven history, we witness the rise and fall of empires, from the arrival of human life in the region to the present. As well as being a source of spiritual and literal power – of enlightenment, water and gold – the Himalaya has been a nexus for trade, linking the East India Company with the Silk Roads, and geopolitical clashes, with the struggles of local populations – Tibetans and Nepalis, Mongols and Mughals – proving inextricable from those of the great Indian and Chinese powers either side. The great mountaineering challenges and achievements of the region, with Everest at its heart, are seen here from the perspective of its indigenous inhabitants, and the region's fragile and contested present – Tibetan culture suppressed by Chinese rule; Nepal's transforming through mass tourism – is revealed to be part of an epic history of the commingling and confrontation of the world's great religions and ideologies.
Encompassing geology and genetics, the religious and cultural, the botanical and the architectural, and bursting with stories of adventure and resourcefulness, Himalaya is the intensely dramatic story of one of the most remote and challenging, rich and alluring regions on Earth.
Published:

27 August 2020

ISBN:

9781473546141

Imprint:

Vintage Digital

Format:

EBook

Pages:

560