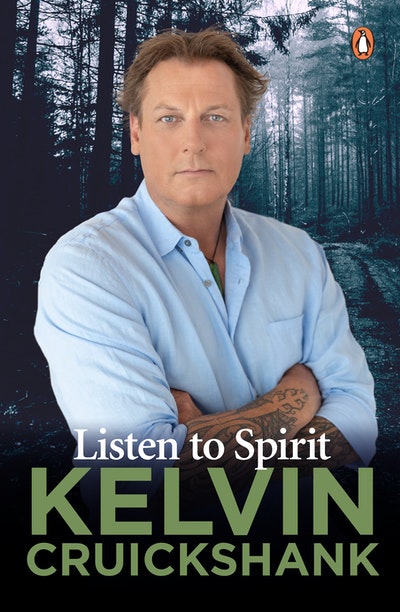 Published:

31 March 2020

ISBN:

9780143774440

Imprint:

Penguin

Format:

Trade Paperback

Pages:

288

RRP:

$38.00
Listen to Spirit
Extract
CHAPTER 1 - 
A man named Curly
His name was Raymond Stirling, but to his family and friends he was known as 'Curly'. Although our paths had crossed when I was a child, I have only a very vague memory of him. He was a butcher, and I can recall when I was about four visiting his shop and the nice man in the stripy apron handing me one of those bright red sausages. I could never have known back then that Curly would one day change my life.
In January 2018 Curly, then 84, vanished from his Hamilton house. He'd just returned from spending a week on holiday at Cooks Beach, on the Coromandel Peninsula, with family members. A widower, and by all accounts a hell of a nice guy, Curly had mild dementia but was still living independently in his house.
When a support worker arrived to see Curly the day after he got home, there was no sign of him. The alarm was raised, and a search launched to find the much-loved father, grandfather and great-grandfather. He was quite frail, so the search team didn't think he could have gone too far. His house was fairly close to the Waikato River, so when he wasn't found after the first few days the fear was that he'd gone in the water. Boaties joined in the search but turned up nothing. Over a thousand people looked for Curly, from police and members of the Land Search and Rescue team, through to his family and friends, and local people who hadn't even known him.
The official search was suspended after the eleventh day, but the family refused to give up. His son Glenn devoted every moment he could to the search, including spending many hours on the Waikato in his kayak. But the searching turned up nothing.
Curly had vanished without a trace.
Looking for Curly 
At the time, I had no idea any of this was happening. I was recovering from surgery on my back, which I'd seriously damaged when I fell off my boat, and so all of my energy was being channelled into getting better. Eventually, I was able to go back to work, and my first shows were in Hamilton, in the middle of February.
On the second night there, shortly before I was about to go on, my crew member Gemma came backstage and told me that the family of a missing man was in the audience. She knew that at that time I wasn't keen on dealing with missing persons cases because of the pressure they put me under. I found it hard because the desperation from the family was often so strong that it put me on edge and made it difficult for me to get the information I needed from spirit. I had also been involved in a few cases where, when I'd got details from the person who was in spirit, the messages I had passed on were ignored and not followed up. There were times when I felt I wasn't trusted, which was really frustrating. As a result, I was going through a phase of wanting to avoid missing persons cases if I could.
That night I went out on stage and started the show, and, although I hadn't planned on saying anything, I found myself telling the audience: 'Look, I know there is a family here of someone who is missing, and I am sorry guys, but it is really hard for me to do these kind of cases, so I won't be able to help. Is the family here?'
A woman in the audience said, 'That's us.' It turned out to be Jo Stirling, Glenn's wife and Curly's daughter-in-law. And as soon as she spoke, Curly's spirit was there with me and it was all on. So I ignored my qualms, and did a reading for her. I couldn't help it: he was coming through loud and clear.
With Curly missing for four weeks by then the family had pretty much come to terms with the fact that he was dead, but it still must have been hard for Jo to hear me talking to him, because that confirmed he had definitely died.
And Curly was coming through really strongly, and making it clear that he wanted to be found so he could come home.
'You're supposed to help me,' he said to me.
He had his wife Margaret with him, and I started getting information that validated it really was them. There were some things that initially didn't make sense – for example, Curly showed me that he had been in the military, and Jo didn't know anything about that. But she checked later, and found out he had been in the territorials.
He showed me a beautifully made bed – in the style you learn in the army – and that really struck a chord with Jo. When Curly disappeared, his bed had been made like that, which was unusual. Margaret had always been the one who made the bed, and after she died Curly didn't make it neatly like she did – until the morning he vanished. The fact I knew the bed had been made so precisely was stunning. Other than the police, only the family knew that detail.
The reading with Jo was starting to take over the show and I needed to move on to other people, so I asked her if I could have a chat with her afterwards. We sat down for 15 minutes once I had finished signing books.
Curly had shown me what had happened to him, and it all made sense. What I saw was that he had gone to bed that night as usual, then woken up in the early hours of the morning. Because of his dementia, he'd become confused, and he thought he was a young man again. He got up and made his bed like he had when he was in the territorials, and then, because he didn't remember that Margaret had died, he decided to go in search of her. He left behind his glasses and his walking stick – he thought he was a young, healthy man who didn't need them – and toddled off looking for the love of his life, his beloved wife.
He walked quite a long distance, but he wasn't seen because it was the crack of dawn and there were bugger-all cars around. The further he went, the more disorientated and confused he got, and he ended up getting stressed. He crossed a road and went through paddocks and bush, looking for Margaret. He could see the lights of houses across a gully blinking at him, and he thought Margaret must be there, so he headed for them.
Sadly, poor Curly came to grief and fell down into a gully. And he showed me that that is where he had died, and where his body still lay.
Jo said to me, 'But the police think he went into the river.'
I shook my head. 'He is near water, a trickle of water, but not in the river.'
She gave me a look and said, 'Are you serious?'
'Completely serious. He's not in the river, love. There's no point looking there.' I was absolutely certain of that, because that's what Curly was telling me: he was not in the water, but he was between two bridges. There were two possible areas where I thought he could be, and I hand-drew a couple of maps for Jo. 'This is where you should be looking,' I told her.
After I left the venue I couldn't stop thinking about Curly. The next morning I got up and drove to one of the areas where I had thought he could be, which was near the river. I said to him, 'You're not here, are you?'
He said, 'No, I am between two bridges but not these ones.'
I had to get home to the Bay of Islands, but I kept in touch with Jo, who had started looking in the other area I suggested. And although I was only too happy to help her however I could, the reality was I couldn't have just left it there, because Curly followed me home, and he wouldn't leave me alone.
That night, back in my own bed, I couldn't sleep because he was annoying me, in the nicest possible way. He talked to me the whole night, because he so desperately wanted to be found.
After tossing and turning for hours I got up, went straight to my office and sat down at my computer without even making my usual cup of coffee. I opened Google Maps, looked up Hamilton and, with Curly's spirit standing beside me, started searching for 'hot areas' where his body might be.
I got to one area of dense bush, which was located in the zone I had marked on the original map I had given Jo, and it felt like the right place. It was called Tauhara Park, and it was in the opposite direction to the river, where the search had been focused, and 2 kilometres from Curly's house. I was confident I was right, because Curly was going, 'That's it, that's it!' I took a screenshot of the map and then circled two adjoining areas on it. (Having said this, it did take me an hour to figure out how to draw on the map on the computer, as I'm not very savvy when it comes to that sort of stuff!) I then sent the map to Jo.
'This is where I think he is,' I wrote. 'Look in the top area first, if you can.'
I added, 'You'll probably need dogs – it's rough terrain.'
Jo went out with a friend who had dogs, and they covered a small part of the spot I'd marked out, but with no luck.
The next day was Saturday, and Jo and Glenn headed back to Tauhara Park with three friends. Searchers had been there at one stage, but they hadn't gone all the way down into the bush-clad gully.
A couple of hours after they headed off, I got a phone call from Jo. As soon as she said my name I could feel the emotion in her voice.
'KC,' she said, 'Glenn's found a body.'
---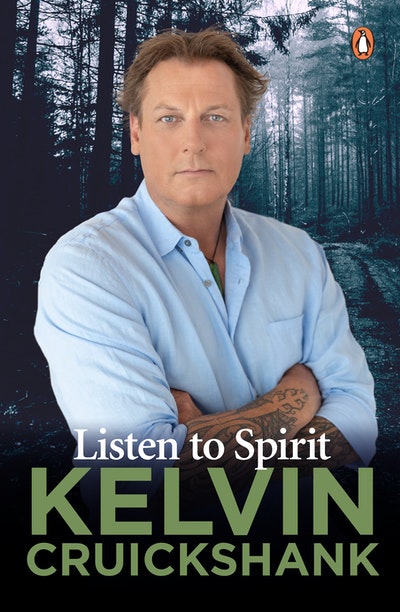 Bestselling psychic medium Kelvin Cruickshank shares incredible stories from his work helping solve high profile missing persons and murder cases and connect people with their loved ones.
Buy now
Buy now
---