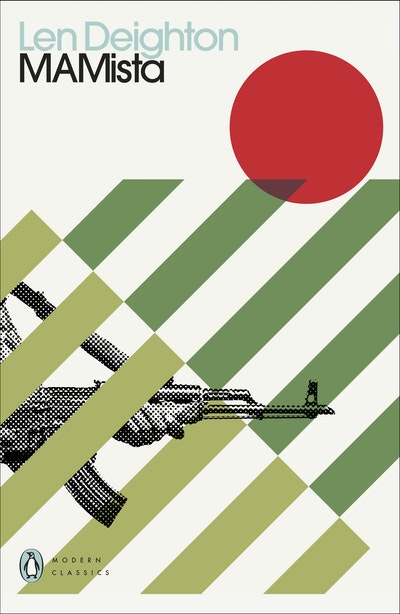 Published:

30 September 2021

ISBN:

9780141996011

Imprint:

Penguin eBooks

Format:

EBook

Pages:

368
MAMista
---
---
---
Marxist revolutionaries fight for their lives in the jungles of Spanish Guyana, in a dramatic departure for Len Deighton
Deep in Marxist Guerilla territory a hopeless war is being fought.
The Berlin Wall is demolished. Marx is dead. Try telling that to Ramon and his desperate men hiding in the jungle cradling their AK 47s, dusting off the slabs of Semtex and dreaming of world revolution.
MAMista takes us to the dusty, violent capital of Spanish Guiana in South America, and thence into the depths of the rain forest. There, four people become caught up in a struggle both political and personal, a struggle corrupted by ironies and deceits, and riddled with the accidents of war. They are four people who never should have found themselves bound together in a mission for revolution, which may be the sentence of death.
Never has Deighton portrayed so accurately the terror and the tedium of war, or the shifting alliances and betrayals between people who have nothing to lose but their lives.
Published:

30 September 2021

ISBN:

9780141996011

Imprint:

Penguin eBooks

Format:

EBook

Pages:

368
Deighton's longest, most complex and passionate novel in years: an epic tale, set in a South American jungle, of good men and women crushed beneath the heel of Realpolitik.

Kirkus Review
You will be hooked from the first chapter and enjoy every line ... The Berlin Wall may have tumbled, destroying overnight a whole spy cottage industry, but as the dust settles Len Deighton rises like the phoenix ... a superb novel.

Bryan Forbes, Sunday Express
Moral ambiguity used to be called Greeneland. Since Graham Greene's death, that territory is open for conquest. At least part of it ought to be renamed Deightonsville.

TIME