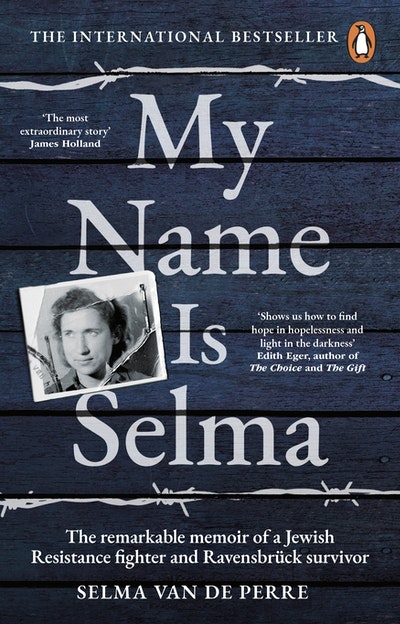 Published:

17 September 2020

ISBN:

9781473582736

Imprint:

Transworld Digital

Format:

EBook

Pages:

256
My Name Is Selma
The remarkable memoir of a Jewish Resistance fighter and Ravensbrück survivor
---
---
---
The incredible memoir of Selma van de Perre, the Jewish resistance fighter who survived Ravensbrück concentration camp and lived to tell her extraordinary story of courage, hope and survival.
'I was one of many Jewish people to fight the Nazi regime and my story illustrates what happened to thousands of Jews and non-Jews alike. I have recorded the small details that made up our lives, the sheer luck that saved some of us and the atrocities that led to the deaths of so many...'
_______________
Selma van de Perre was seventeen when World War II began. Until then, being Jewish in The Netherlands had been of no consequence. But by 1941 this simple fact had become a matter of life or death. Several times, Selma avoided being rounded up by the Nazis. Then she joined the resistance movement, using the pseudonym Margareta van der Kuit. For two years 'Marga' risked it all. Using fake ID, she travelled around the country delivering newsletters, sharing information, keeping up morale - doing, as she later explained, what 'had to be done'.
In July 1944 her luck ran out. She was transported to Ravensbrück, the women's concentration camp, as a political prisoner. Unlike her parents and sister - who, she would later discover, died in other camps - she survived by using her alias, pretending to be someone else. It was only after the war ended that she was allowed to reclaim her identity and say once more: My name is Selma.
Now ninety-seven years old, Selma remains a force of nature. Full of hope and courage, her memoir brings to life her incredible experience.
Published:

17 September 2020

ISBN:

9781473582736

Imprint:

Transworld Digital

Format:

EBook

Pages:

256