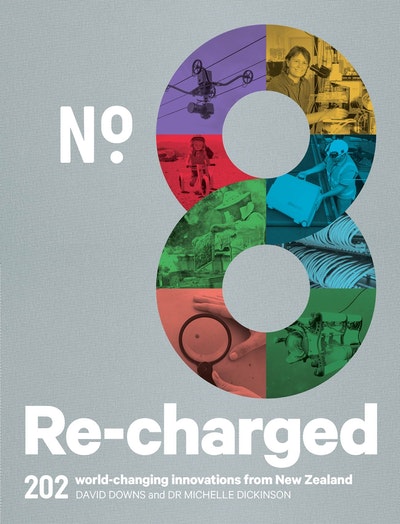 Published:

29 January 2018

ISBN:

9780143772583

Imprint:

Penguin eBooks

Format:

EBook

Pages:

272
No.8 Re-charged
202 World-changing Innovations from New Zealand
Extract
CricHQ
When you hear the following words, what do you think of? Wagon wheels, Manhattans and run worms. If you answered 'cocktails', that'd be optimistic, but incorrect. These words are all types of graphical reports you can get when watching the game of cricket. These words are all types of graphical reports you can get when watching the game of cricket.
Sceptics would state that these flashy graphics have been invented to try to stop the audience from falling asleep during a boring innings of a long match, but the fact remains that cricket (like many sports) is enhanced when you can see the match statistics in real time. And yes, watching cricket is for many like watching a sloth paint some grass on a glacier, so it helps to have some whizzy graphics to spice it up. Bringing the same sort of graphics and reports into club cricket sides that people have come to expect for the big matches is part of what Christchurch company CricHQ has built into its cricket management system.
Indeed, the system is much more than flashy graphics: it's a complete platform for managing all aspects of cricket — from scoring the match itself, to simplifying and streamlining the administration aspects of running a team, a club or a tournament. It's a software system used extensively in New Zealand, and also in India, where obsession with the game of cricket is off the scale, marginally ahead of tea, and slightly behind Bollywood movies.  CricHQ is also used in the UK, South Africa and Sri Lanka — pretty much anywhere cricket is played.
CricHQ was founded in 2010 by CEO Simon Baker, who was smart enough to enlist cricketing greats Stephen Fleming and Brendon McCullum as well. Today the company is the world's largest digital platform for cricket, supporting thousands of players, administrators and fans. Yet again, a Kiwi company showing it's possible to grow a global organisation from New Zealand, and be successful.
---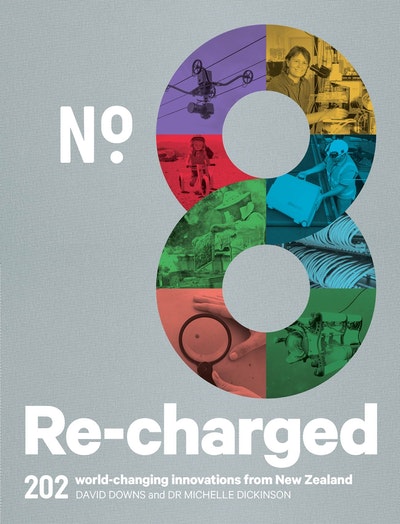 A follow-up title to the hugely successful No. 8 Re-wired.
Buy now
Buy now
---