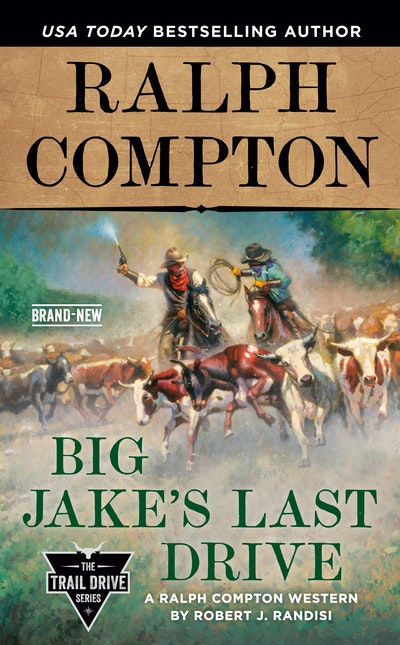 Published:

2 June 2020

ISBN:

9780593102244

Imprint:

Berkley

Format:

Paperback

Pages:

320

RRP:

$15.99
Ralph Compton Big Jake's Last Drive
---
---
In this riveting new installment in bestseller Ralph Compton's The Trail Drive series, two old ranch hands lead one last trail drive, but they can't escape death along.
Big Jake Motley had been running the Big M spread in Texas for over 30 years. In that time, he's driven thousands of head of cattle to market in Kansas. Now, while both the Nineteenth century and the era of trail drive are coming to an end, Big Jake is determined to make one last drive to Kansas. The only thing is, he doesn't have the cowhands to move that much beef. He drafts his old friend, Chance McCandles, into service, and together, the two aging cowboys put together a crew.
The trail to Kansas is fraught with dangers both natural and man made, but when Chance is killed by rustlers, Big Jake has one more task in before him, extract vengeance for his old friend.
Published:

2 June 2020

ISBN:

9780593102244

Imprint:

Berkley

Format:

Paperback

Pages:

320

RRP:

$15.99