A cheesy and delicious recipe from Chelsea Winter's cookbook Scrumptious.
Prep time: 15 minutes  Cook time: 1 hour  Serves: 8 as a light meal
This is one of my favourite quiches — not only because it's cheesy and delicious, but also because you don't need to worry about pre-cooking a crust. You can use whatever fresh herbs you have on hand from the list below — if you don't have all of them, that's okay. You can also make this gluten free by using a gluten-free flour mix (one with a raising agent in it) if you like.
 
400g spinach
75g butter
1 leek, finely chopped
1 onion, sliced
5 cloves garlic, chopped
½ cup chopped fresh mixed herbs (sage, rosemary, thyme, parsley, chives)
8 free-range eggs
¾ cup cream (or crème fraîche)
2 tbsp Dijon mustard
½ cup self-raising flour
½ tsp salt
½ tsp ground black pepper
¾ cup crumbled feta
1¼ cups grated cheddar cheese
¼ cup pine nuts
Preheat the oven to 180°C regular bake and set a rack in the lower half of the oven. Line the base of a 23cm springform cake tin by laying a sheet of baking paper over the base before lowering the round part on and clicking it in place — the edges of the paper will stick out from under the sides. This helps to seal the base and prevent leakage. Grease and flour the sides of the tin.
Wash the spinach, pick off the leaves and discard the stalks. Finely chop the leaves.
Add the butter to a large frying pan over a medium heat. Add the leek and onion and cook, stirring, for about 10 minutes until soft and turning golden. Add the garlic and herbs and cook for another minute. Add the spinach and cook for 10 minutes until everything looks quite dry and the moisture has evaporated (soggy spinach means soggy quiche). Turn off the heat.
Place the eggs, cream (or crème fraîche) and mustard in a large mixing bowl. Whisk to combine evenly. Sift in the flour, salt and pepper, and whisk to combine. Add the spinach mixture and half of the feta and cheddar, and stir. Pour into the bottom of the tin. Sprinkle over the remaining feta and cheddar, and the pine nuts. Bake in the oven for 40 minutes or until puffed up and golden brown.
Allow to cool slightly and transfer to a serving plate or board before slicing. Lovely served with a dollop of relish, just by itself or with a fresh green salad. It keeps in the fridge for a few days.
---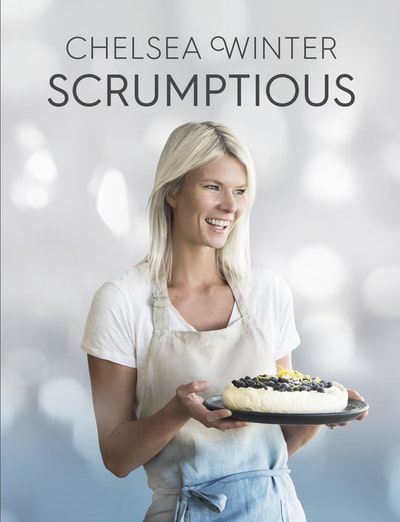 The eagerly anticipated follow-up to Homemade Happiness, Everyday Delicious and At My Table.
Buy now
Buy now
---