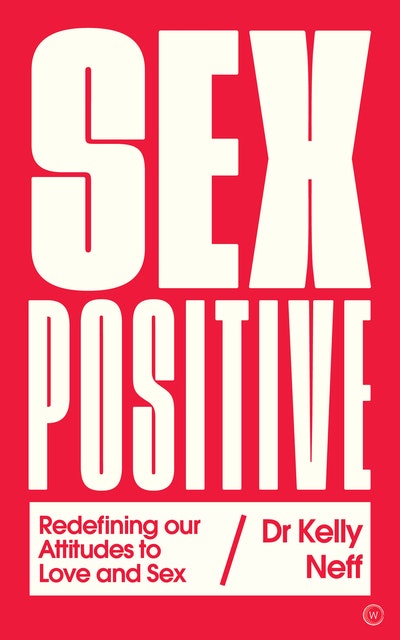 Published:

11 February 2020

ISBN:

9781786782953

Imprint:

Watkins

Format:

Hardback

Pages:

256

RRP:

$37.00
Sex Positive
Redefining Our Attitudes to Love & Sex
---
---
Offering a new take on the psychology of human sexuality, Sexpositive integrates modern day themes such as technology and the use of social media with self-help. This is the book that millennial's will turn to in order to rewrite the story of their love lives.
Life on this planet would not exist if it weren't for one thing, sexual intercourse!
Developing our understanding sexual consciousness; defined as an awareness of each other and ourselves as sexually conscious beings, is key if we want to see humanity evolve and thrive through our energetic awareness of one another. The SexPositive movement has its roots in this founding ideology. It is a social, political and philosophical movement that promotes and embraces sexuality and sexual expression, with an emphasis on safe and consensual sex. Never before has there been a stronger cultural narrative about the awakening of our sexual consciousness and the crucial importance of building #SexPositive relationships.
For the first time ever, Dr. Kelly Neff offers readers a ground-breaking self help book that fuses scientific sexology research, psychological theorizing, Eastern & Western philosophies, and stories from around the world, all in the context of the world's massive social and political shifts surrounding sex, love and identity. The first part of the book address our personal growth as sexually conscious beings in our current cultural climate, unpacking the constructs of gender and sexual orientation, social conditioning via mass media, whilst exploring non-monogamous relationships, the Techno sexual Revolution, as well as looking at sex as an energetic experience. The second part of the book takes a more practical approach providing tools, tips and exercises to help create and maintain SexPositive relationships.
Published:

11 February 2020

ISBN:

9781786782953

Imprint:

Watkins

Format:

Hardback

Pages:

256

RRP:

$37.00