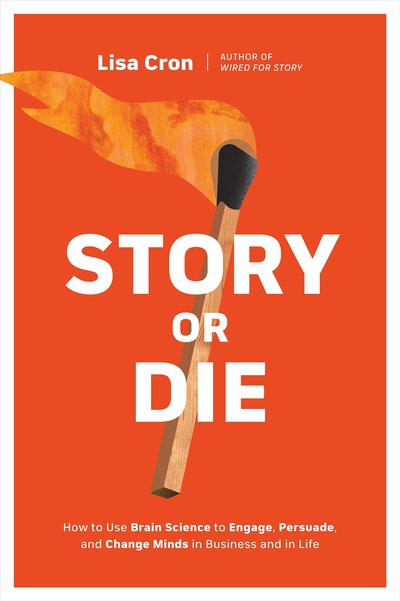 Published:

18 May 2021

ISBN:

9781984857682

Imprint:

Potter/TSP/Harm/Roda

Format:

Paperback

Pages:

272

RRP:

$35.00
Story or Die
Why Story is the Only Way to Engage, Persuade, and Inspire--and How to Use Brain Science to Create One That Will
---
---
A step-by-step guide to using the brain's hardwired desire for story to achieve any goal, whether it's successfully pitching a product, saving the planet, or convincing your kids not to text and drive, from the author of Wired for Story.
Story isn't just one way to persuade, it's the way. It's built into the architecture of the brain, and has been since early humans gathered around the campfire, trying to figure out if that rustling in the bushes really was a lion. But to fully wield the power of story at will, you must first understand how story is working in your brain--not metaphorically, but biologically.
In Story or Die, author, speaker, and story coach Lisa Cron decodes the power of story, examining how story and the brain evolved in tandem; why well-told stories were, and continue to be, key to our survival; and what grabs us in a good story. (It's very different from what we think.) She then takes readers, step by step, through the process of creating their own story--a story with the power to call even the most challenging audience, no matter their tribe, to action. Along the way, Cron explains what your brain craves in a story, how to pinpoint your audience's hidden resistance, and why all roads lead to an aha moment. In doing so, she teaches you how to enthrall, persuade, promote, educate, inspire, and most important, better understand yourself and every decision you make.
Published:

18 May 2021

ISBN:

9781984857682

Imprint:

Potter/TSP/Harm/Roda

Format:

Paperback

Pages:

272

RRP:

$35.00