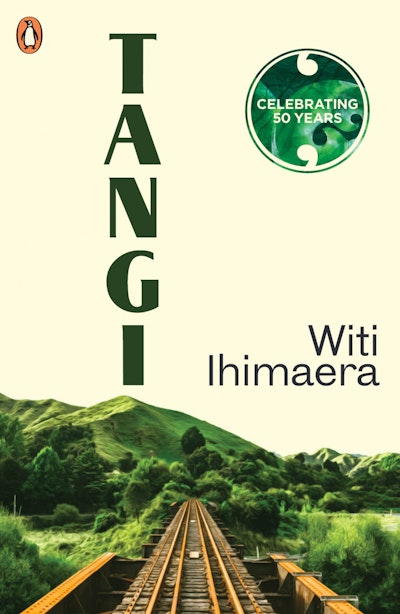 Published:

30 May 2023

ISBN:

9781776950485

Imprint:

Penguin

Format:

Paperback

Pages:

256

RRP:

$30.00
Tangi
---
---
---
The 50th anniversary edition of this award-winning debut novel.
First released 50 years ago, Tangi was Witi Ihimaera's debut novel and the first to be published by a Māori author. A landmark literary event, it went on to win the James Wattie Book of the Year Award. He was just 29 years old at the time.
At the centre of the novel is the story of a father and son set within a three-day tangihanga. Those who love Pounamu Pounamu will immediately recognise that already present are the hallmarks of classic Ihimaera storytelling.
Revisiting the text for this special anniversary edition, Witi has added richer details and developed the nascent themes that have continued to preoccupy him over a lifetime of writing. Return with him to where it all began.
Published:

30 May 2023

ISBN:

9781776950485

Imprint:

Penguin

Format:

Paperback

Pages:

256

RRP:

$30.00
Tangi is heart-wrenchingly sad. Alongside the strongest sense of place and connectedness is a kind of meditation on grief and mortality, with a relationship between a father and son at its centre. . . . When I first heard about this revised edition of Tangi, I marvelled at how unstoppable Ihimaera is, at how this approach feels restorative, both political and deeply personal. . . . In Tangi we reach back and forwards in a spiral notion of time that is structurally embedded, with the understanding of walking backwards into the future. . . . Ihimaera – a rakatira, a pou, a kairaranga, a kaiako, and researcher who over the past fifty years has prioritised his community by writing and publishing books that represent us. . . . The core aspects of Tangi remain unchanged, the characters, the structure, and its preoccupation with telling and retelling stories. "Te torino haere whakamua, whakamuri" – "at the same time the spiral is going out, it is also returning." To me, the two editions feel like parts of a whole: either way, Tangi is a novel of huge significance, for me, and countless others. Ihimaera has decolonised Tangi (1973) by returning the wairua to Tangi (2023). . . . I think of Ihimaera – and the weaving of the narrative, his commitment to making changes to how we as Māori are seen, but more importantly how we see ourselves. For Ihimaera, restoring these early works is a moral, even a spiritual, act – we are all works in progress.

Emma Hislop, The Spinoff