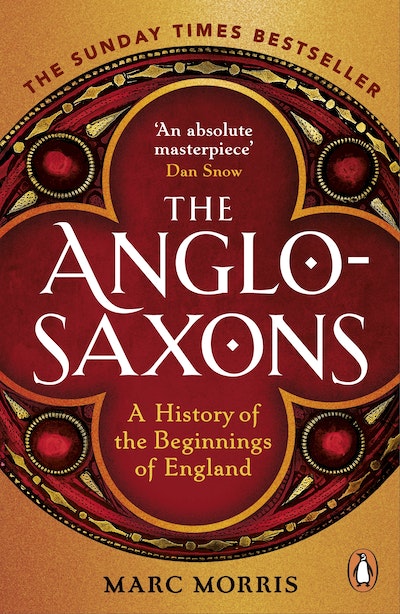 Published:

20 May 2021

ISBN:

9781473539846

Imprint:

Cornerstone Digital

Format:

EBook

Pages:

464
The Anglo-Saxons
A History of the Beginnings of England
---
---
---
From the acclaimed historian and broadcaster Marc Morris, comes a gripping new book about one of the most important and turbulent periods in English history: the Anglo-Saxons.
A history that spans more than half a millennium, Engla Londe is nothing less than a quest for England's origins. This is the story of our island at its most strange and evocative period – the time of the Anglo-Saxons.
Marc Morris's brilliant new book will take its readers from an alien world of slaves, temples, villas, druids and amphorae, to a familiar landscape of shires and boroughs, villages, parish churches and minsters; from the worship of vanished gods like Thor and Woden to the veneration of saints – Cuthbert, Alban, Edmund – who still recognised today; from a population who spoke Latin and Celtic, to one whose language was recognizably the ancestor of the English that is spoken today.
Published:

20 May 2021

ISBN:

9781473539846

Imprint:

Cornerstone Digital

Format:

EBook

Pages:

464