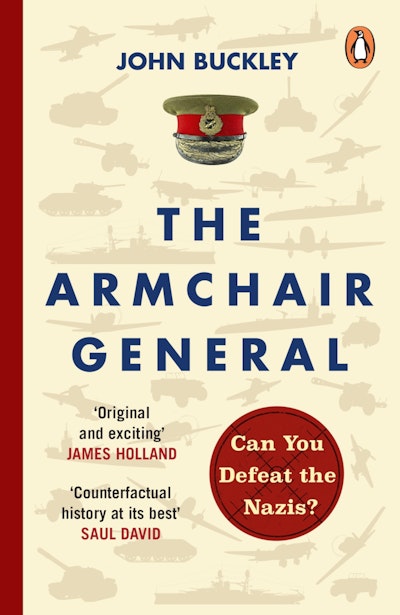 Published:

27 May 2021

ISBN:

9781473581951

Imprint:

Cornerstone Digital

Format:

EBook

Pages:

304
The Armchair General
Can You Defeat the Nazis?
---
---
---
Re-Write WWII History – hold history in your hands with this interactive Guide.
Rewrite WWII history – RISK meets Choose Your Own Adventure.
What might have happened if Poland was never invaded? Or if Hiroshima never happened? What if Hitler had won?
Written by professor of Military History and expert on strategy, John Buckley, ARMCHAIR GENERAL airdrops you into the key historical moments of WWII, and thrusts you into the role of decisionmaker. Primed with the same information and context that real leaders would have been presented with during the war, will you fight on or try to make peace? Will you send your troops in or hold them back? Do you wait or do you act?
A different kind of Choose Your Own Adventure, revisit the past and learn how every small action (or inaction) can create a whole different history.
What kind of world will you create? What kind of leader would you have been?
Published:

27 May 2021

ISBN:

9781473581951

Imprint:

Cornerstone Digital

Format:

EBook

Pages:

304