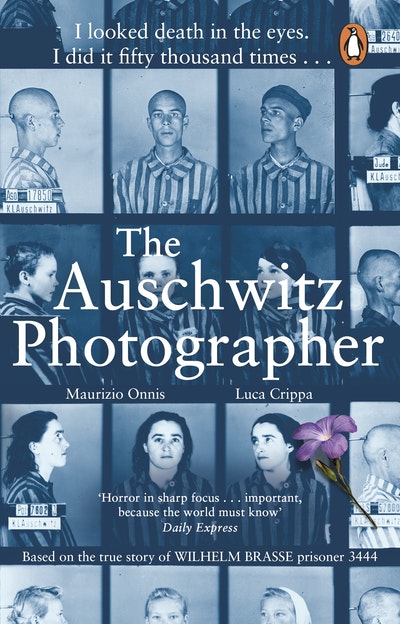 Published:

11 March 2021

ISBN:

9781473577855

Imprint:

Transworld Digital

Format:

EBook

Pages:

272
The Auschwitz Photographer
Based on the true story of Wilhelm Brasse prisoner 3444
---
---
---
Wilhelm Brassse was the prisoner whose photographs first documented the atrocities at Auschwitz and then helped to convict the Nazis at the Nuremberg Trials. This is his extraordinary true story.
'I looked death in the eyes. I did it fifty thousand times.'
In 1939, after Germany invaded Poland, Wilhelm Brasse was asked to swear allegiance to Hitler and join the Wehrmacht. He refused. As a Pole, he didn't want to betray the fatherland. He was deported to Auschwitz as a political prisoner, number 3444. A trained portrait photographer, he was ordered by the SS to photograph prisoners as they entered the camp and to document them at work. Prisoners who were then sent to their death. Brasse took shots of executions and captured the criminal medical experiments of Josef Mengele. Between 1940 and 1945, Brasse took over 50,000 photographs. He took them because he had no choice.
Little by little, he realised that he couldn't just try to survive in the camp, observe what was happening and hide away in his studio. He had to do something. First he risked his life by joining the camp's resistance movement. Then, as Soviet troops advanced on Auschwitz to liberate it and Brasse was ordered to destroy all his documents, he refused. 'Because the world must know.'
A masterclass in historical research and flawless storytelling, The Auschwitz Photographer is a tale of hope and survival, an inspiring true story that lies at the very heart of the Holocaust.
Published:

11 March 2021

ISBN:

9781473577855

Imprint:

Transworld Digital

Format:

EBook

Pages:

272