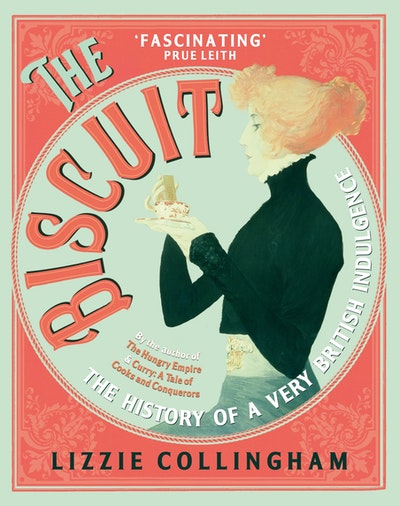 Published:

29 October 2020

ISBN:

9781473573468

Imprint:

Vintage Digital

Format:

EBook

Pages:

304
The Biscuit
The History of a Very British Indulgence
---
---
---
A charming social history of Britain told through the nation's love of biscuits
Bourbons. Custard Creams. Rich Tea. Jammie Dodgers. Chocolate Digestives. Shortbread. Ginger snaps. Which is your favourite?British people eat more biscuits than any other nation; it is embedded in our culture as much as fish and chips or the Sunday roast. Biscuits are not only tasty treats to go with a cuppa but afford emotional sustenance, often evoking nostalgic memories of childhood.
Lizzie Collingham begins in Roman times when biscuits – literally, 'twice-baked' bread – became the staple of the poor; she takes us to the Middle East, where the addition of sugar to the dough created the art of confectionary. Yet, it was in Britain that bakers experimented to create the huge variety of biscuits with which populate our world today. And when the Industrial Revolution led to their mass production, biscuits became integral to the British diet.
We follow the humble biscuit's transformation from durable staple for sailors, explorers and colonists to sweet luxury for the middling classes to comfort food for an entire nation. Like an assorted tin of biscuits, this charming and beautifully illustrated book has something to offer for everyone, combining recipes for hardtack and macaroons, Shrewsbury biscuits and Garibaldis, with entertaining and eye-opening vignettes of social history.
Published:

29 October 2020

ISBN:

9781473573468

Imprint:

Vintage Digital

Format:

EBook

Pages:

304