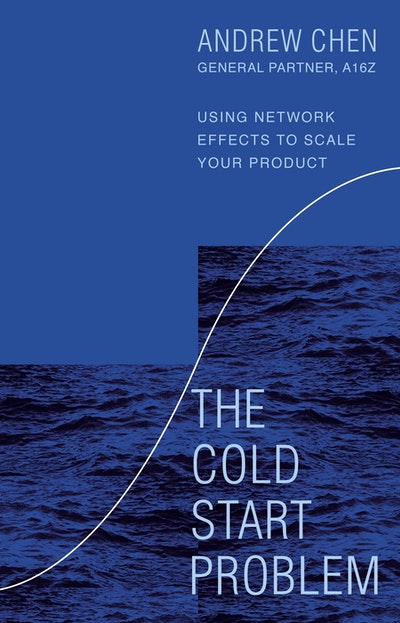 Published:

2 November 2021

ISBN:

9781847942784

Imprint:

Random House Business

Format:

Trade Paperback

Pages:

320

RRP:

$40.00
The Cold Start Problem
Using Network Effects to Scale Your Business
---
---
---
From Airbnb to Uber, a revelatory exploration of how hidden networks can turbo-charge businesses – from one of Silicon Valley's best-respected investors
Why do some companies grow exponentially overnight? And what can we learn from them?
There is a single, hidden force driving the success of Facebook, YouTube and Tinder. It explains why some companies grow virally, while others never get off the ground. It is called the theory of network effects, and it influences every company in the world.
Put simply, network effects describe the way a product becomes more useful the more people use it. Think of a telephone: there's nothing more redundant than a phone without a connection at the other end. But, as more people join the network, the phone becomes exponentially more useful – until, one day, your phone becomes impossible to live without. This phenomenon has always existed, but is even more crucial in an age of hyper-connected online media platforms.
Moonshot is the first business book to outline how companies can use network effects to their advantage. Andrew Chen – one of Silicon Valley's best known bloggers and investors – will argue that networks hold the key to understanding the success of every successful business of the digital age. He will interview dozens of the leading figures in tech, including the founders of Tinder and Uber (his former employer), to offer the first exploration of how network effects can make or break an organisation. And he will create a step-by-step framework for using network effects to grow any company, big or small.
Published:

2 November 2021

ISBN:

9781847942784

Imprint:

Random House Business

Format:

Trade Paperback

Pages:

320

RRP:

$40.00