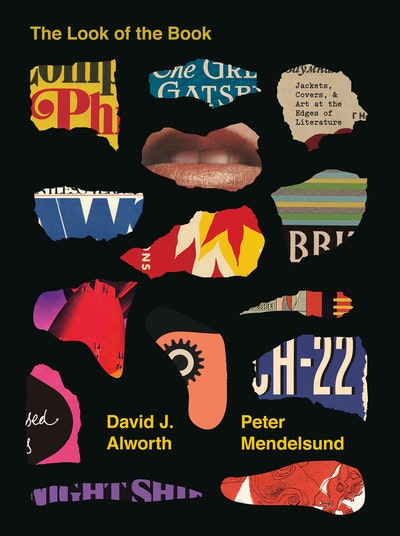 Published:

7 December 2020

ISBN:

9780399581021

Imprint:

Potter/TSP/Harm/Roda

Format:

Hardback

Pages:

292

RRP:

$100.00
The Look of the Book
Jackets, Covers, and Art at the Edges of Literature
---
---
Why do some book covers become instant classics? This captivating visual exploration of the book cover sheds light on the creative genius sitting on our shelves.
As readers, we're all guilty of judging a book by its cover. The cover is the outward face of the text--done right, a cover can become iconic, but done wrong, it can definitely send the wrong message.
The Look of the Book examines the art of the book cover through notable covers and the stories behind them, interviews with artists and literary luminaries, galleries of the many different jackets of bestselling books, and more. Authored by legendary designer and art director Peter Mendelsund--who has designed iconic covers for authors such as David Sedaris, Stieg Larsson, Yaa Gyasi, Jo Nesbø, and Kazuo Ishiguro--and Harvard humanities professor David Alworth, this fascinating inside look at the intersection of culture and commerce challenges our notions of what a book cover can and should be.
Published:

7 December 2020

ISBN:

9780399581021

Imprint:

Potter/TSP/Harm/Roda

Format:

Hardback

Pages:

292

RRP:

$100.00
Praise for The Look of the Book
Praise for Cover: "In the past decade, Mr. Mendelsund has designed about 600 book jackets, ranging from a sober, sophisticated cover for Tolstoy's War and Peace to his whimsical Pop Art-like treatment of Kafka's novella Metamorphosis, to the hypnotic fluorescent swirls on Stieg Larsson's thriller The Girl With the Dragon Tattoo." --New York Times "Cover is foremost a visually enticing tour of some of the most important books of recent times, made even more memorable by Mendelsund's daring covers." --Washington Post Praise for What We See When We Read: "A playful, illustrated treatise on how words give rise to mental images." --Alexandra Alter, New York Times "Mendelsund, throughout this thought-provoking book, helps the lay reader contemplate text in ways you hadn't thought about previously." --Los Angeles Times "A welcome and fascinating new book." --New York Review of Books